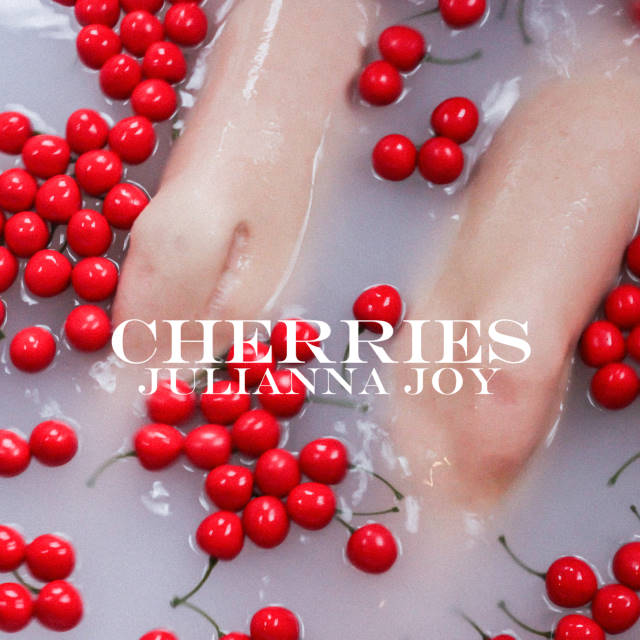 Chicago based teen Julianna Joy has released her debut EP 'Cherries'. The EP contains five tracks that shows we have a future star on our hands in this talented young 17-year old.
The EP opens with 'Nevermind', a previous single that was reviewed on Indie Midlands and instantly introduces you to Joy's great vocal and ability to write a good song.
'Mouthes' follows and is more of an electro track as opposed to the indie guitar feel of 'Nevermind' as we change from choppy guitars to a more electronic vibe.
'Carbon Copies' retains the electro R&B vibe and once again shows off Joy's impressive vocal. The beats are more industrial on this track.
Penultimate track 'Cherry Bomb', also a previous single', is one of the more dreamy tracks on the EP. Showing a softer range to Joy's vocals. There's also a nostalgic late 80's/early 90's feel to the song. Musically I hear Voice of the Beehive at times.
Closing track 'Poseidon' is the most lowkey track on the EP and also the most tender with some gorgeous piano sounds accompanying Joy's fragile and beautiful vocal work.
All in all 'Cherries' contains a nice mix of genres on it's five songs, there's a bit of something for everyone and for a debut EP is a volume of work Joy can be very proud of. I'm excited for the huge future she has.
Follow Julianna Joy on Instagram.
Morph