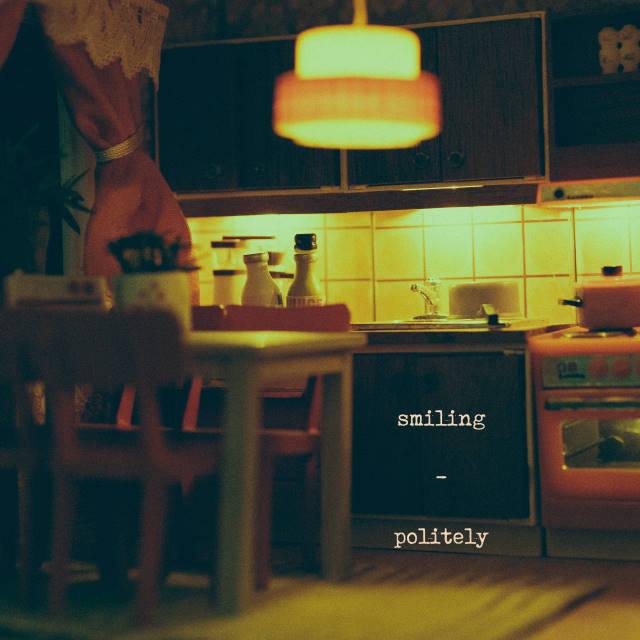 Sweden's Johan Hansson Liljeberg stumbled across an old song, one he'd written back in 2012, while working on the second album for his Smiling solo project.
He rediscovered 'Clippings' while listening through hundreds of old voice memos he'd recorded on his mobile phone: scraps of ideas, songs and stories. The song's about sorting memories, filtering them, cutting and pasting, keeping some, trying desperately to let others go.
This approach seems to crystallise his method to songwriting and recording. Listening to Smiling feels like getting the key to someone's locked, private diary – or, more accurately, the pin code to access all those smartphone voice memos.
Liljeberg's solo project Smiling started late in 2018 as a recording project to keep him distracted after a breakup. A cassette recorder, a rehearsal space in Malmo and a bunch of twisted emotions became the foundation for the project.
And he hasn't hung around. Debut album Swimming was released in April 2019 and, hot on its heels, comes 2020's Politely.
Like the voice memos, the songs are fragments of his life. Going out for a ride in his mum's battered old car. Walking across Malmo to his best friend's house. Leaving the safety of his home town to try living somewhere else.
Coming in at just a second over 30 minutes, most of the album's 11 songs come and go in a flash, with a 1990's lo-fi, alt-folk aesthetic, backed by unsettling atmospherics and synth, and Liljeberg's beautiful, fractured, haunted voice.
Single '60 Cycle Hum' is like an outtake from Radiohead's 'In Rainbows' with its off-kilter melodies, skittish drum machine and guitar lines. The keyboard that washes over 'Clipping's' alt-folk guitar is like sunshine after days of drizzly Malmo rain. There's glockenspiel on 'Starlet', and 'Wasted Time's' synths sound like a haunted nursery rhyme.
The standout track is 'Try'. The longest on the album at over four minutes, it's an achingly beautiful reflection on a loved one's battle with depression, with suffocating snow falling outside as falsetto vocals start to crack with the emotion.
The album sighs to an end with 'Dunno'. Against delicate piano and synth, Liljeberg sounds battered and bruised, trying to find "something to feel… something that's real". It sounds beautiful, uncomfortably raw and honest.
So many fragments.
But the whole is far greater than the sum of its parts.