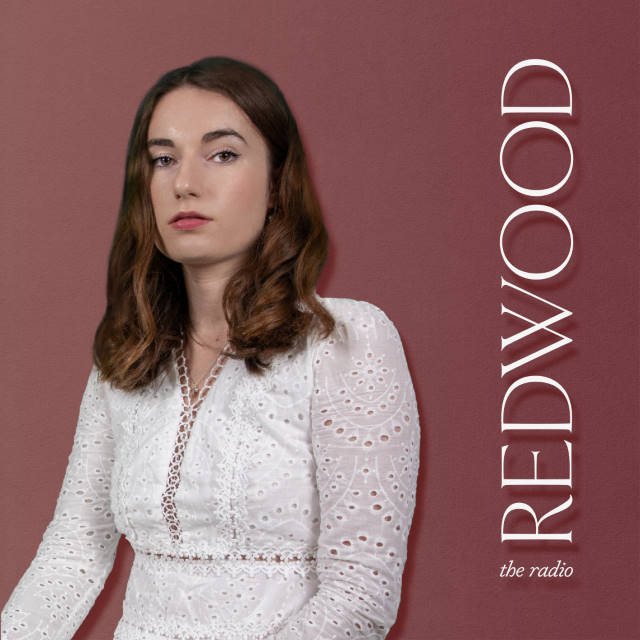 Whoever will be responsible for writing a future Wikipedia entry about Kidderminster College is going to have a lot of work. The amount of talent that came out of its doors and into the music industry in recent years is staggering: Chloe Mogg, Mirror Webb (Hey Jester), Hannah Law (Tree of Wyrd), entire line ups of Junior Weeb and Sedated Society, members of The Americas. Alumni of The College tour nationally, bag national airplays on the radio or BBC sessions and play major festivals with incredible ease. It`s actually breathtaking when you think they are all in their early 20's and they have barely arrived on the scene. Imagine what they will achieve in ten to twenty years time.

A good indicator that the future of music in the country is quite bright (forget the covid and the onslaught on the industry for a moment) is Ellie Williams. Known professionally as Redwood, Ellie is something of a Kidderminster College dark horse. She hid from the spotlight honing her craft only to explode on the Birmingham circuit last year with debut single 'You Are Killing Me' and a live EP. The West Midlands quickly fell in love with her unique blend of pop melodies and bleak lyrics. Many reviewers were caught off guard by her immaculate and mature presence, signature voice and professional manner in which she handled herself on and off stage.
Redwood may be young but she is not to be dismissed as a debutante. For starters, she comes from a large, artistic family and tested her skills against equals. Her siblings include Finn Fraser King – a drummer in Bristol`s Nuns of The Tundra and Lolly Fraser King – fast riser among ranks of music photographers. Redwood`s gargantuan work ethics also plays a role. She relentlessly toured the region – from small pubs to large halls. I saw her for the first time in 2017 and she stole the show to the point that the audience left after her performance, not even bothering to wait for the main act to begin.
It`s not a surprise then that Ellie has worked unstoppable throughout the pandemic. She played virtual gigs for War Child and MusicSplitz (the latter gathering over 2,5K views), booked herself a socially distanced gig in London and released new single 'The Radio'.
"It`s an upbeat pop song about feeling down!" – she laughs when asked about the track and hand on heart, this is the best description one can give. 'The Radio' is a cheerful, elegant pop tune delivered in a warm, eerily manner with harrowing backing vocals in the refrain. There`s something that reminds me of Chantal Kreviazuk or even Mimi Farina in the way Ellie sings about her fears and anxieties, triggered by constant onslaught of breaking news and recurring political upheavals. If you ever felt like you were unable to face the news at 8 – you are not alone.
What is enchanting about Redwood is how she brings back the style of pop that dominated the charts in the 50's and 60's (popularized by such iconic songstresses as Juliette Greco) and dragged it into the XXI century. Her stage persona (part California`s girl next door, part Twin Peaks siren) is clever, striking and refreshingly odd. It places her next to other incredible women of the indie circuit: Julia Bardo, Natalie McCool, Ellysse Mason, Millie McLeod or Freya Beer. Just for one second consider this line up! We seriously need somebody to bring back Lilith Fair.
'The Radio' was recorded at Rockfield Studio in Wales (a studio that has hosted the Manics, Iggy Pop and where Queen recorded 'Bohemian Rhapsody') and produced by Phi Yaan-Zek. Within one week, it premiered on BBC Introducing Hereford & Worcester, BBC Introducing Shropshire and gathered enthusiastic reviews among music obsessives.
Redwoods (type of sequoia) are ancient and incredibly resilient – they can live thousands of years, are almost fully fire resistant and immune to insect infestations. They are considered the longest living trees on the planet. If names are anything to go by, I have a feeling Ellie Williams is just warming up and we are about to witness the beginnings of a fruitful and long lasting musical career.