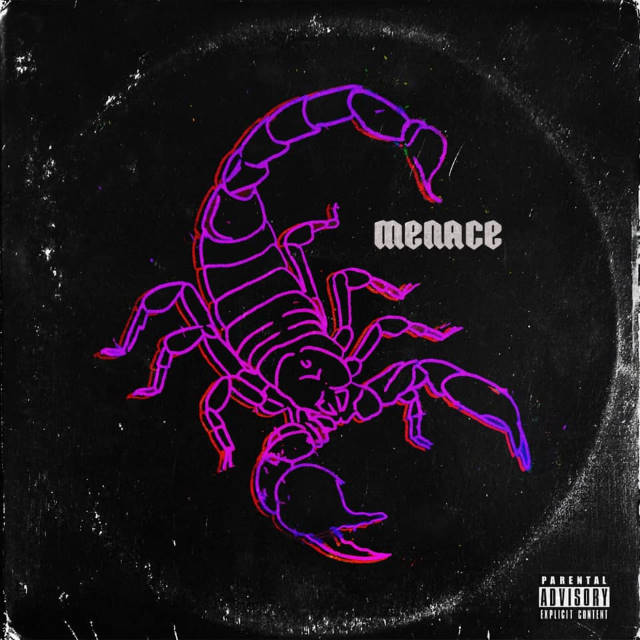 You better believe we come as a package – reads the press release informing that Strange Bones and Calva Louise signed to FRKST Records (an imprint of 300 Entertainment founded by Terrible Johnny of Highly Suspect and EIS). And a tight unit they are. The Blackpool four piece (consisting of brothers Bobby, Will and Jack Bentham and their childhood friend Spud Newburn) and Manchester – London based trio (Jess Allanic, Alizon Taho and Ben Parker) have been working together for several years. Bobby manages Calva Louise while Alizon helps Strange Bones with day to day running of affairs, both bands share a press agent and produce their music (Strange Bones built their own studio). Jess films videos and takes photos. Full on DIY approach extends to designing sleeves and artworks (Bobby Bentham is a tattoo artist while his brother Will is known for detailed murals, Jess Allanic has been designing merch and all Calva Louise releases). 
Now let`s add Bob and Bobbie to the mix – a grime/punk phenomenon from London that together go by the name of Bob Vylan. The duo has been building themselves a profile on the indie scene by releasing a string of singles ('Sunday Service', 'We Live Here' and 'England`s Ending') and EP's to shock, horror and acclaim of the music industry. Similar to Calva Louise and Strange Bones, Bob Vylan are overseeing each and every aspect of their music – from recordings to vinyl pressings, no middle men, no compromises.
It was only a matter of time before all three bands cooked something together.
Now, if the first paragraph of this review made you feel like you need a chart to figure out who is who and what`s happening – then perfect. Because mutual entanglement of personnel reflects the melting pot of genres on 'Menace'. The song goes from punk, grime, rap, industrial to metal, while retaining an element of being radio friendly. How do they manage to do it, I don`t know but it works. And it kicks ass.
'Menace' is plainly speaking one of the best songs 2020 has seen to date and a release that heralds a return of industry/rock mash up (known as rocktronica if you care for details) to British music. Strange Bones evolved from a lads band into pioneers in less than three years. They are closer now to Pitchshifter (or Filter or Gravity Kills) than they are to their contemporaries in The Blinders or Avalanche Party. Bob Vylan catapulted themselves into the spotlight and hand on the heart I cant recall a band like them on UK music scene. They are writing history and be glad you are here to witness it. 
The video is as turbulent, furious and fascinating as the people in it: guitars get smashed, nuclear explosions are broadcasted, Bobby Bentham paces in circles like he`s lost his mind bellowing about saving his rage, Bob Vylan looks possessed and all this has been captured by Jess Allanic using an Iphone 11. Madness, absolute madness.
This is how you do punk these days.
I will not be surprised if Bob Vylan end up on FRKST Records. They definitely fit the ethos of the label and would make a great addition to the family of incredible artists who are already signed there.
Call me controversial but something`s been on my mind for a while. As a music fan I am very happy that punk music is reclaimed by the likes of Strange Bones and Bob Vylan. Too many old punks turned into Brexit-loving, Tommy Robinson celebrating gammons.Your time has passed. Go back to your model village and retire.
Music should belong to the young generations. At least they rebel against important issues and not masks or internet broadband.