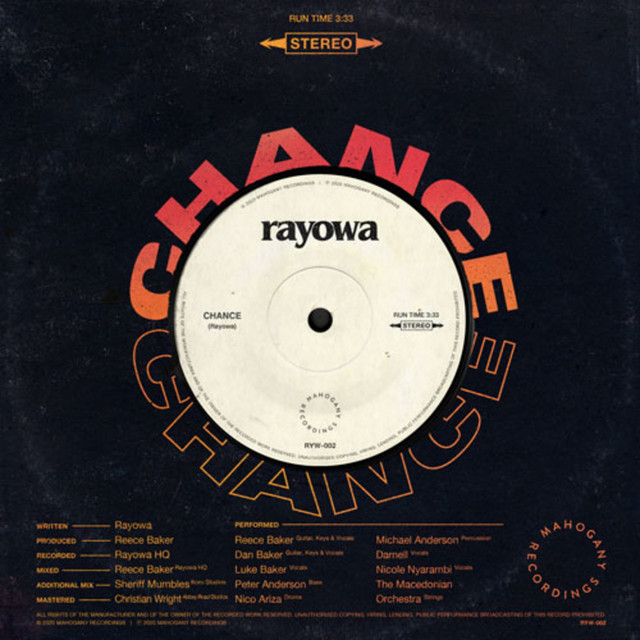 Three brothers doing disco? No, it's not the Bee Gees but instead British trio Rayowa who are enticing you to the dance floor with their new single 'Chance'.
Rekindling the halycon days of people throwing down their moves at clubs like Studio 54, 'Chance' will have you wanting to get your groove on with fellow like minded people. Funky bass lines, shimmering guitars and falsetto vocals will have you bopping along with this sublime feel good track.
Talking about the song Rayowa had the following to say –
"'Chance' is about seizing an opportunity and not letting self-doubt take hold of you. It's a continuation on from 'Better Man' and the next part of a success story we want to tell and aim to live out. It's about having the confidence within yourself to go on and achieve all your dreams."
Follow Rayowa on Facebook.
Morph