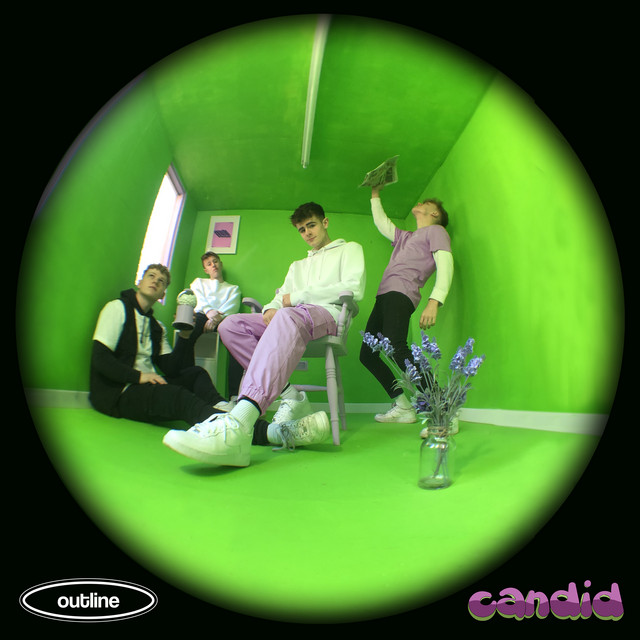 Stourbridge band Outline return with their first single in over a year in 'Candid'.
'Candid' is an upbeat and catchy tune from the Black Country quartet with a bouncy chorus that makes it perfect for radio play. Indie pop with a mainstream feel, the guitars have a lush dream pop vibe that along with the synths help create a great melody for the vocals to bop along over.
Talking about 'Candid' the band had the following to say –
"After stepping back from releasing music for just over a year, we spent this time writing and producing endlessly. We put a lot of thought into the young artists we wanted be and the messages we felt were important to us to convey in our songs, and 'Candid' was the first song that honestly felt like us, giving us a gut feeling that this should be the song to release next. For the artwork for this song we stripped out the lead singers garden shed, painted the inside neon green and purple, and went on to furnish it further as the aesthetic of our band is also incredibly important to us."
Follow Outline on Facebook.
Morph