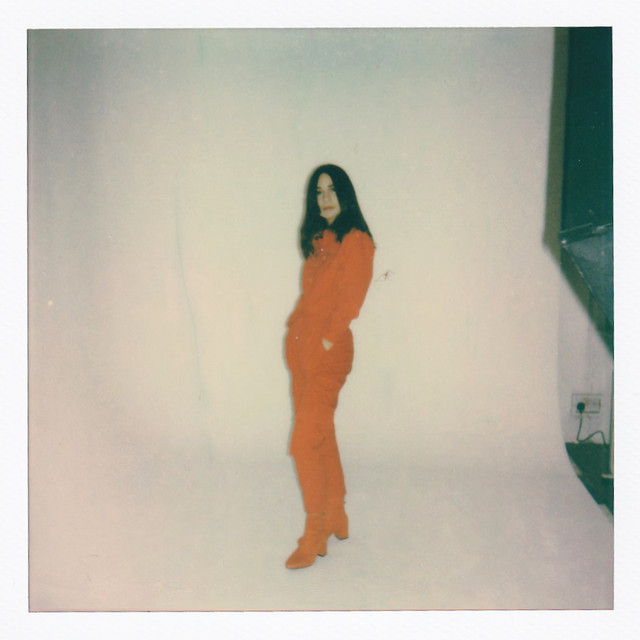 For Natalie McCool, 2020 has felt like forging a new path. Having made a name for herself with her universally acclaimed second album 'The Great Unknown' in 2016, she has since released a series of singles solidifying her position as one of the UK's best kept secrets. However, like everyone else, the events of the past few months have put a spanner in the works, with the cancellation of SXSW Festival and a string of tour dates and gigs. She's kept herself busy in the six months since her most recent live performance.
She has entertained her fans with a series of online performances and regular editions of her podcast 'McCool & The Gang'. She's also managed to fill her time with regular online writing sessions, new collaborations and essential preparations ahead of the release of her new album next year. She also shared her lockdown experiences through a cover feature with Liverpool music-monthly Bido Lito! and recently got the opportunity to perform with her band at the M&S Bank Arena as part of the Liverpool Digital Music Festival, an online event formed during lockdown as a result of the lack of opportunities for local artists to showcasetheir talents. 'Devils', released on September 25th, is co-written with Daniel Haggis of The Wombats and gives us another hint of what to expect from her third LP.
Upbeat and very optimistic in tone, I've added 'Devils' straight in my Spotify playlist. It's got a nostalgic feel to it, back to the mid-2000's with a genre-crossing synthpop and indie rock vibe, yet also sounds modern and current. It's really catchy and has a strong message to go with it.
Of the song, Natalie says: "Devils is essentially about allowing yourself every once in a while to give into emotions that are traditionally seen as negative, and that's okay, because we are only human and need to experience and accept these feelings to be whole. I think giving someone the space and support to say anything and everything they are experiencing or thinking, and for that also to be ok, is an amazing way to accept and move on. In a way it's taking away the stigma and shame of these feelings and turning the experience into something positive that will make you stronger."
Natalie hopes (and, having listened to a few of her tracks, so do I) that 'Devils' builds on the momentum which her career has gained this year. Her previous single 'Closure', a fully independent release in every sense, garnered some fantastic attention during such an uncertain time, at the end of March. It felt like a track that people genuinely wanted to hear in order to brighten their day, to help people feel positive and provide some escapism during such a trying period. The track was supported across many websites and blogs, such as Clash Magazine, God is in The TV and Under The Radar. It also picked up continued support from BBC Introducing, not just regionally via BBC Radio Merseyside, but also featuring on Huw Stephens' BBC Radio One show. Additionally, Natalie's cover of Billy Fury's 'Wonderful Place' was chosen by Sky to lead the advertising campaign for the much-anticipated drama, 'The Third Day'. It is a collaboration with HBO and stars Jude Law and Naomie Harris; it is available to watch now.
Although not a new name on the Liverpool music scene, Natalie McCool is a rising star, and she certainly deserves to become a more recognisable name in the nationwide music world. I'm looking forward to her upcoming album, due for release in 2021.