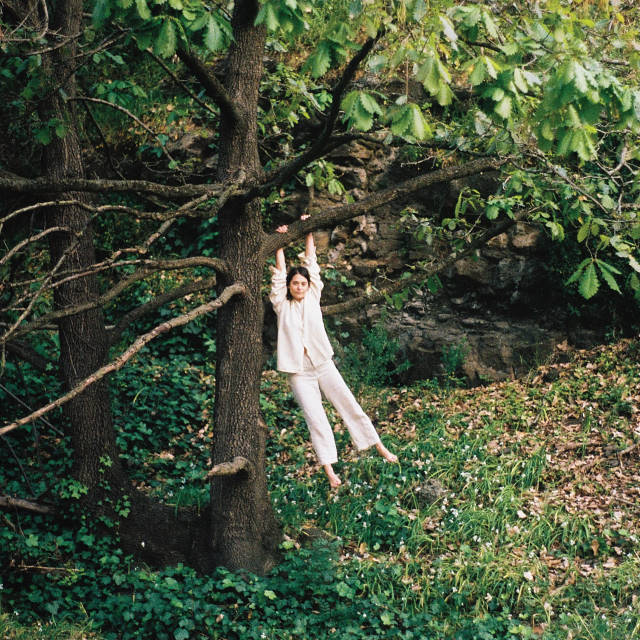 Tori Zietsch, the artist behind project Maple Glider, has created a beautiful masterpiece in the form of debut album To Enjoy Is The Only Thing. Each track showcases haunting and emotionally loaded vocals, combined with picture-painting, heavily descriptive lyrics. This album will transport you, in the same way as opening your favourite book.
The album starts with the incredibly catchy As Tradition, which instantly captures your attention in opening lines "love is just a word, I have learned, and I may use at my own expense". The track's changing hook "come to me pretty, pull back my limbs, it's the oldest tradition known to my skin, I can be soft, when I'm disarmed, I can be just, what you want" highlights Zietsch's emotional maturity and lyrical abilities. As a massive fan of artists who can convey a thousand words from beautifully simple lines, this really hits the spot.
Similarly, on the fourth track of the album, Friend, she explains a complex relationship between two friends with the lines "friend, you were on both sides, pulling me up and dragging me down, and I know it took time for me to see". This track explores a relationship which you may have experienced, but never found the words to describe.
The album seems to examine relatable but rarely lyricised feelings, making Maple Glider an original voice of the people. Stripped back song, Be Mean, Its Kinder Than Crying, does just this. The track tells the story of someone who deep down knew they were ruining their relationship and is apologising to their lover matter-of-factly, taking the blame calmly. If you think about it, most 'I'm sorry' songs involve a generous heap of sometimes over the top emotions and explanations; and this track is the remedy.
The vocals throughout the album are stunning, but the vulnerability of the cracked and whispered vocals in View From This Side are something else entirely. Combined with the powerful cries of the last chorus, fading into choked back words, this track could break even the strongest of hearts! This contrast between soft spoken, delicate vocals and emotional; uproar features in trance-inducing song Good Thing, Zietsch's offering for a love-lost anthem.
These are just a selection of my favourite tracks from the album, and with these songs alone Tori Zietsch is on to a winner. The remaining four tracks are equally captivating and explore a range of themes from foreseeing a break-up to family crisis at Christmas. All I can say is that this is a must-listen-to album, what an incredible start to a solo career!
To Enjoy Is The Only Thing is out June 25th via Partisan Records.