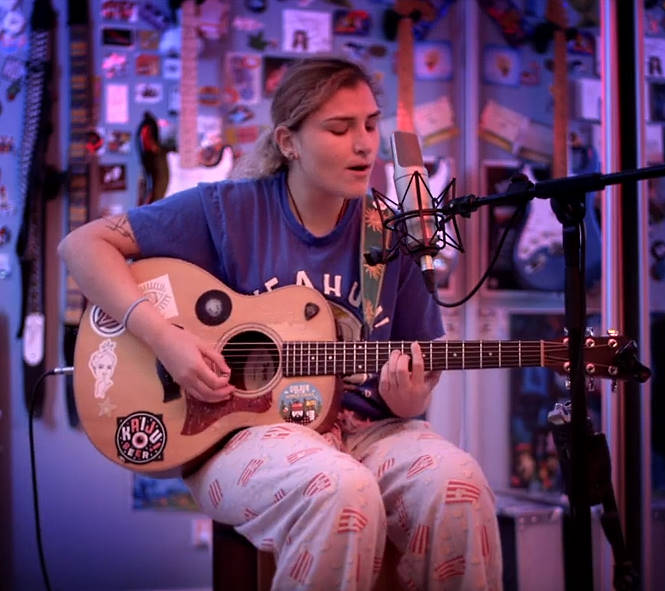 Hope D, the project of Brisbane's Hope Defteros has released two singles to date. 'Swim' and 'Second'. She recently recorded a 'Jim Jams' session playing a couple of songs and her version of 'Swim' from that session is now available on Spotify.
If you aren't familiar with Hope D then now is the time to correct that. Hope is an amazing, supremely talented, multi-instrumentalist with a knack for writing great songs. Lyrically 'Swim' tells of her fears about admitting she was gay and the anxiety and fear that goes with wanting to come out but being scared about how people will perceive and treat you.
For the Jim Jams session Hope recorded the song in her bedroom with a very heavy reliance on looping. The result is a wonderful seven minute long track that shimmers with a grace and beauty that takes what was already a great song in to a completely different dimension.
You can enjoy both the Spotify release and the Jim Jams session video below.
Follow Hope D on Facebook.
Morph