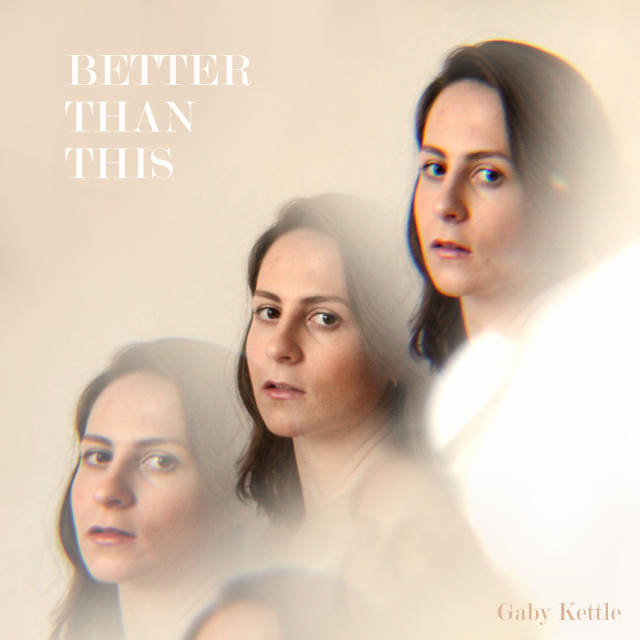 Gaby Kettle is a young Birmingham singer/songwriter I had the pleasure to see play live on a couple of occasions last year. So when Indie Midlands asked me to review her latest offering I was happy to do so. I had to reacquaint myself with Gaby and her work as although I immediately recognised the name when you have done well over 50 gigs since you last saw her play and with all the chaos going on this year please forgive me for not recalling what her output was.
Having had a quick refresher, I was immediately impressed. Gaby may not have been one of those very few exceptional artists you immediately recall seeing play but she is certainly in the top tier and looking back at her gig history and checking with a few people. They were also impressed by her performances.
Anyway Gaby has a new single out called Better Than This. It was a song she started writing over a year ago and she describes it almost as a free flowing song. It has an ambiguous title and isn't about anyone or anything she has experienced so she had a free reign with the lyrics and just wrote what she thought sounded right.
In many ways this is often the creatively best way to write, you could have a great song title or think "this is a cool subject to write about" but this can limit what you wish to do creatively. As someone who is very much a spontaneous free flowing ideas person I can see where Gaby is coming from as regards her creative process on this song.
The song has a nice sophisticated,mellow instrumental opening before Gaby's voice kicks in and the song builds steadily to it's catchy chorus. The immediate outstanding thing about this song is it's excellent production quality and the tightness of the musicianship. The song goes into a bit of a more minimalist feel to showcase Gaby's good vocals before building back up to finish strongly.
This is certainly a song I'd want to see Gaby play live with a full band or at least some accompaniment. It would work fine if she had to play it solo as she has a strong voice to carry it off but with a full band it would have the edge which takes it from a good song to a very good song.