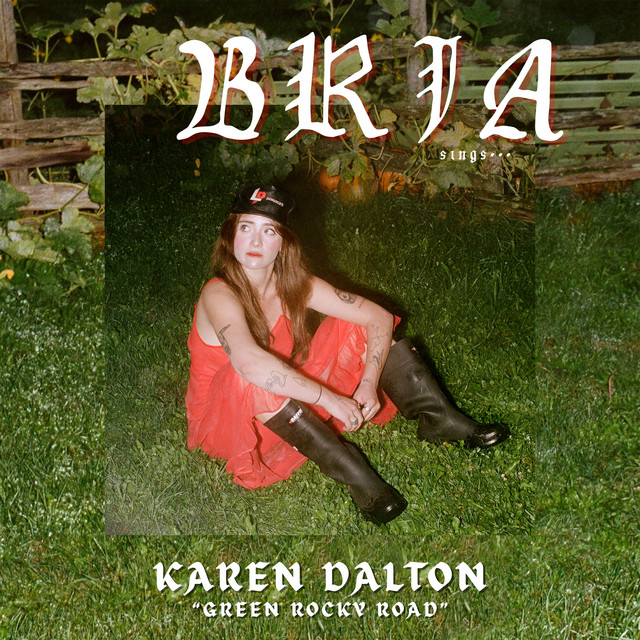 From multi-instrumentalists Bria Salmena and Duncan Hay Jennings comes a wistfully nostalgic nugget of country blues in the form of their new single 'Green Rocky Road'. Collectively known as Bria, Salmena and Jennings channel the sound of their previous musical exploits FRIGS and Orville Peck's band, of which they are long-standing members, in their cover of Texan-born folk singer Karen Dalton's country track of the same name. The result is a country cover that retains the roughness of traditional rural folk, but one imbued with enough nostalgia to send your memory down its own winding road.
The twang of Jennings' guitar and the gentle plodding effect of the song's instrumentals really help to set the scene, putting the listener in the well-worn shoes of a wanderer trapsing the ragged paths of America's western states. Salmena's rasping vocals tell of feelings of longing and loneliness, allowing the 3-minute tune to resonate among many who, as a result of the isolation that has accompanied the past couple of years, share the common desire to be let loose, to relive fond memories, to explore.
What ultimately separates Bria's 'Green Rocky Road' from its earlier, more minimalist counterpart is its richness. Its layers overlap without interfering with one another, resulting in a refreshingly yet deceptively simple melody. 'Green Rocky Road' achieves that same level of warming nostalgia as Vetiver's 2008 cover album 'Thing of the Past', save for the male vocalist. Its rich instrumentals and gradual pace serve to both comfort us and vitalise us, as though we are slowly being guided toward a crescendo that never quite reaches its pinnacle but nonetheless leaves us quietly satisfied.