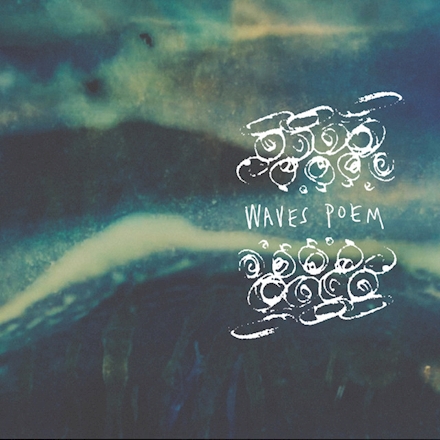 All The Luck In The World are a young Irish three piece who are now based in Berlin. Their soon to be released third album How The Ash Felt is previewed by their startling new single Waves Poem. 
Despite their globe trotting touring and songwriting jaunts prior to lockdowns this track has a strong identity with rural Ireland especially as the vocalist sings in a clear Irish accent something that a lot of his contemporaries don't or choose not to do. The song's vocals and lyrics are almost minimalist as the track despite clocking in at under 3 minutes in length boasts a soaring soundscape which takes you to a rugged secluded beach on a the Irish coast and the 'less is more' lyrics describe and capture the feel and the emotion of the track perfectly.
Like many other acts from Ireland over the years All The Luck in The World are clearly superb musicians mixing a more folksy feel with a studio mastery beyond their years. The band has already picked up a lot of interest and have had huge streaming success with their first couple of albums. But their upcoming effort preceded by this fine single could really establish them as a band going places. 

Despite being great creative people in the studio the band have also undertaken many long tours so are no way just studio wizards. I for one would be interested to see them transfer their work to a live performance if we ever get back to normal. Whatever the new normal is.