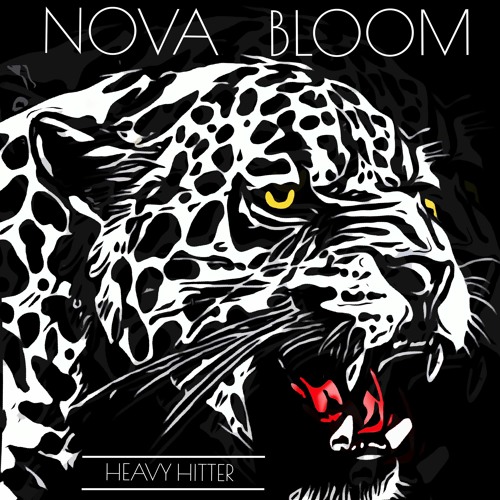 Nova Bloom's brand new single Heavy Hitter is a raucous monster of a track. Whilst listening to the new release you will find yourself submerged in the Wolverhampton trio's hypnotic riffs and enchanting lyrics. Despite their short time together as a band, Nova Bloom ooze confidence, sophistication and maturity (all of which are showcased on this new track).
The song starts off with a sludgy guitar riff, drenched in distorted effects. This is only seconds before the drums and bass burst in, fighting for attention. Conscious of wasting time, the group immediately begin playing the first verse where we are greeted by Henry Richards' smooth, controlled vocals.
It should come as no surprise that the track's lyrics are about the inability to resist temptation as according to the group, the new single was written after a viewing of the 1987 Glenn Close classic 'Fatal Attraction.'
Lead singer Henry Richards had this to say about the songs' lyrics: "I love to create characters in my mind and then bring them to life through music. The songs give these characters an immortal existence that the listener can then in turn bring to life in their own mind."
Furthermore, the unforgettable lines of the chorus make an excellent match for the dense backing track. Despite its creation during a national lockdown, the track always sounds crafted and inspired which naturally works in the songs favour.
Nova Bloom have struck gold once again with 'Heavy Hitter' and personally, I can't wait to see the group live and to be sing these lyrics back at them amongst a noisily energetic crowd. Furthermore, I am thoroughly interested to see where the band go from here and wish nothing but success for their new single.