Thursday February 20th – 7:30pm to 11pm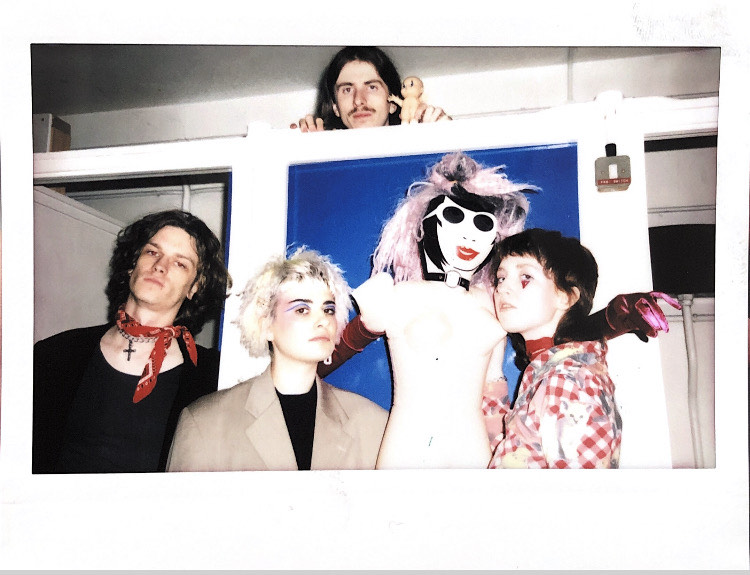 Indie Midlands presents Piss Kitti + special guests
Piss Kitti
Piss Kitti elbowed their way to the front of the Liverpool scene in 2019 and have since been confronting crowds with with their feverish set and unforgiving attitude. Igniting conversation about sex, queerness and gender, Piss Kitti will turn you on, make you dance, & make you think.
The Menstrual Cramps
Formed in a broken bedroom in Bristol, on the verge of homelessness, and rife with anger, The Menstrual Cramps were born. Politics on the brain and injustices surrounding them, they jumped ship to a dive in London and recorded their debut album 'We're Not Ovaryacting' on distorted acoustic guitars, calling on the world to 'Save the Badgers', and 'Cull the Tories'.
Their debut music video for 'My Bush Ain't Ur Business' was removed from YouTube after some trolls reared their ugly heads and didn't want women to reclaim their own breasts or bodies.
Summer 2019 they returned bigger and better with their new album, Free Bleedin, which features revolution demanding song 'The Smash', grrrl power anthem 'No Means No', and 'Idols' which approaches the art world's problem with abusers, demanding us to stop idolising our idols and to instead 'Scrutinize Their Trivial Lives'.
With their mission to 'Make Girls Feel Good', empower all womxn and end inequality and injustices across the world, The Menstrual Cramps aren't here to take your shit.
Winners of the 2017 Loud Women Hercury Award
Louder Than War called them 'the missing link between Crass and the Spice Girls'
LibFemBlog's Top 5 Kick Ass Feminist Bands
Matchwomen's Festival called them the 'British Pussy Riot'
Overblown's Top 10 Underground Feminist Punk Bands Making A Noise
John Kennedy on Radio X called them 'One's to Watch'
The Butters Aliens
The Butters Aliens are a 4 piece Garage Punk Rock band from Birmingham, UK.
Consisting of Lead Guitar/Vocals by Ed Draper, Bass played by Danny Bartlett, Guitar/BV by James Bennet and Drums by Fin Elwell-Jones. Nonetheless, expect instrument swaps throughout their sets.
TBA have been playing shows since 2015, bringing raw energy and excitement to venues across Birmingham, selling out several gigs and being known for their outstanding performances on stage.
Not only do they play original, catchy songs released from their most recent EP 'Train Bog', they also cover the famous 'Wiggly Woo' with a punk twist, engaging with the audience and forming mosh pits where it's up-to you to decide whether you want to be involved in them or not!
The Butters Aliens and their music is mostly inspired by artists such as FIDLAR, Skeggs and Drunk Mums, so expect a large crowd, a room filled with sound and a night to remember. You will not regret your attendance!
The Sewer Cats
The Sewer Cats are a fuzzy punk duo full of furry fury. Their sharp and snappy songs have been described as 'catchy and scathing', mixing intense garage punk guitar lines with a fiery, aggressive vocal. Expect a loud, energetic and visceral performance with tunes about cats and smashing the patriarchy! For fans of The Stooges, Minutemen, Bikini Kill and Dead Kennedys.