Mac DeMarco
O2 Academy
Review by Ian Paget
Having cemented himself at the forefront of the indie underground scene with this year's 'Here Comes The Cowboy' album, Canada's slacker rock singer-songwriter Mac DeMarco has a big crowd in Birmingham to witness a career-spanning set. Arriving on stage following an extended break which features an atmospheric synth soundtrack and pixelised visuals, Mac wears a bucket hat which does not leave his head for the entire show, calmly introduces himself and his band and then gets things off to an understated start with the smooth synths of 2017's 'On The Level', winking at the audience and swinging his microphone around. Picking his guitar up for the Pavement-inspired 'Salad Days', the crowd are forced to wake up early for a big singalong, with the laid-back 'Nobody' and old favourite 'The Stars Keep On Calling My Name' showcasing Mac's confident style and knack for a charming melody.
Just when you think you've worked out the angle he's coming from, Mac has a tendency to throw a curveball in his approach, with the funky guitar of 'Cooking Up Something Good' or the jazz-pop keyboards of 'My Old Man' making him a bit of a musical chameleon much like Beck, and he throws himself into his performance of the bluesy 'Choo Choo', screaming between lines and pulling off some impressive guitar licks, matched by his excellent backing band. 'Ode To Viceroy' draws a big response from the young crowd, and Mac even finds the time to air a largely acoustic brand new unreleased track called 'I Like Her' which goes down well, before the place erupts for the upbeat 'Freaking Out The Neighborhood', so much so that Mac instructs the band to revisit a few bars of it later in the set to recapture the crowd's reaction to it. "Do I have to?" remarks guitarist Andy, leading to a bit of humorous banter between the two about how Mac "hired him via Instagram".
The cheeky humour even extends to the projected visuals onstage, which spend much of the set flashing up footage of Black Sabbath interspersed with Mac and his band, and after a climax featuring excellent versions of 'My Kind Of Woman' and 'Chamber Of Reflection', they take the joke one step further by performing a full cover of the Birmingham band's 'Paranoid', with Mac making up improvised lyrics on the spot (seemingly mostly about sandwiches, bizarrely) and clearly enjoying the freedom of playing purely for fun.
To follow up, support band Los Bitchos are invited back on stage for a loose version of The Champs' classic 'Tequila' which descends into drinking, dancing and crowd-surfing to bring the set to a close. Almost as an afterthought, Mac steps back onstage for an encore, introducing one last song as his own track 'Blue Boy' before instead playing a cobbled-together cover of Metallica's 'Enter Sandman'. It's a quirky and unpredictable set but it always feels like Mac's in control throughout and makes for a truly exciting live show.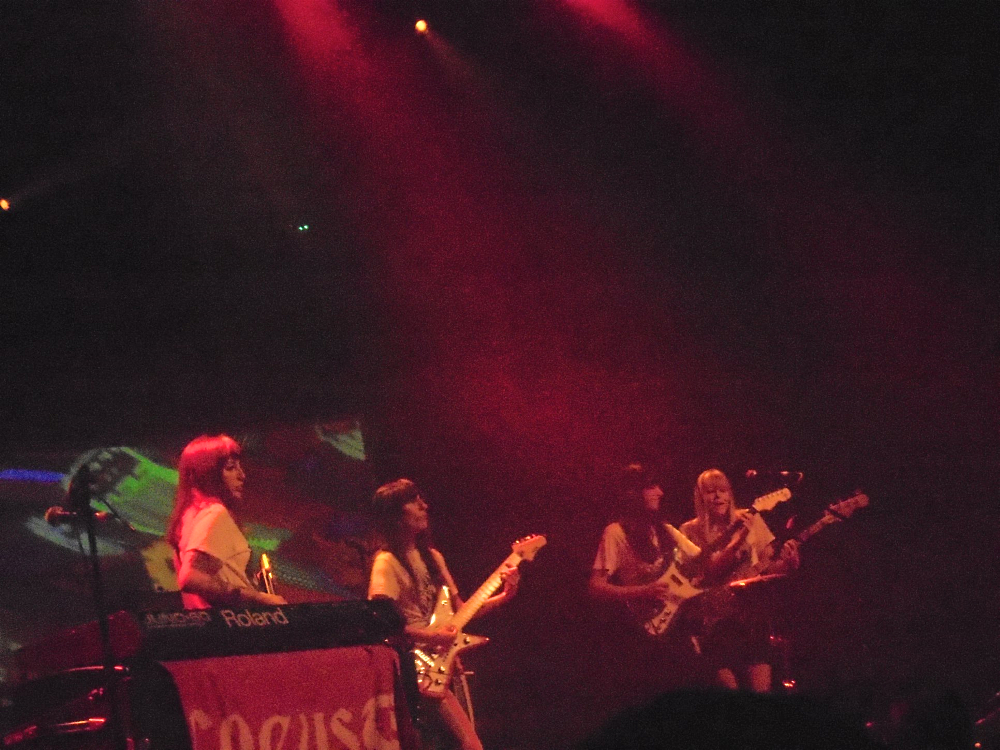 Los Bitchos' opening set is an eye-opener for much of the audience, with the multi-national instrumental five-piece playing a Hispanic-influenced set featuring keytars, bongo solos and synchronised dancing, along with a dedication to Lindsay Lohan and a closing cover of King Gizzard & The Lizard Wizard's 'Trapdoor'. It might sound like a novelty, but the girls certainly play it totally straight and go down really well with most of the curious audience.