Cattle & Cane
Hare & Hounds
Review by Ian Paget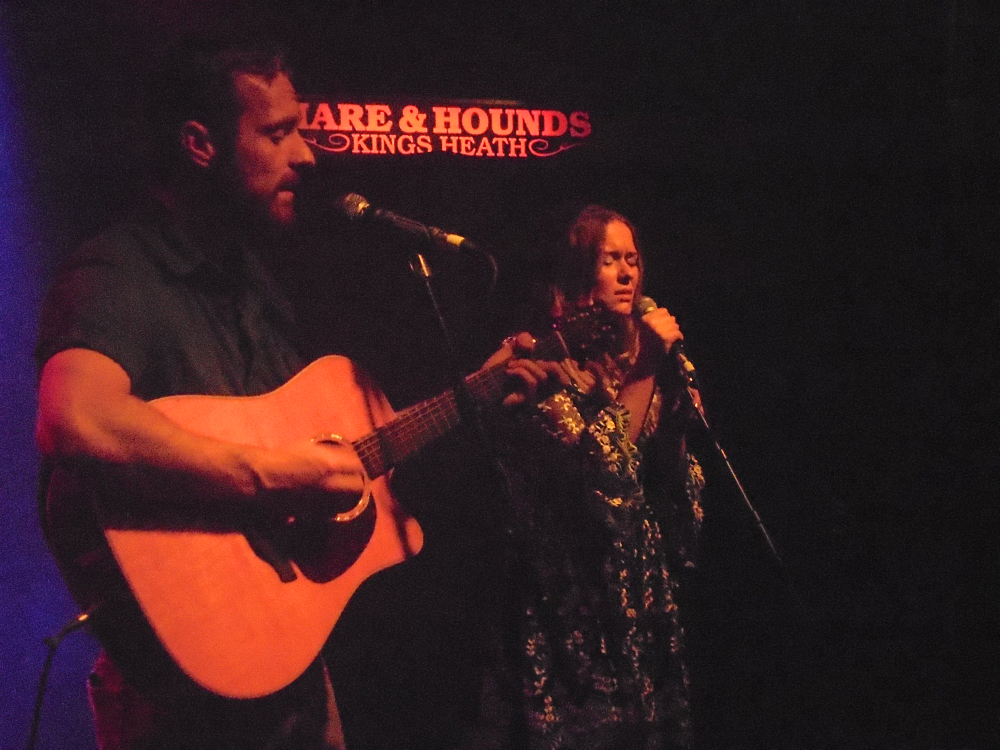 Middlesbrough sibling duo Joe and Helen Hammill entertain the cosy smaller room at the Hare & Hounds in advance of their third album 'Navigator' with a set of acoustic guitar based alternative pop. Having previously played shows as a full band made up of further family members, this time out they've opted for a more stripped-back approach – the pair share lead vocals whilst Joe handles most of the guitar and Helen occasionally takes keyboard duties, plus they're assisted by some additional guitar from touring member Cam who stays in the shadows at the back of the dark stage.
Opening with recent single 'I Wish I Knew Jesus (Like You Do)', the vocal harmonies immediately stand out and explain why they've received countless comparisons to Fleetwood Mac. Tracks like '7 Hours' sound very different to their more polished studio recorded versions tonight, but if anything these acoustic renditions give even more clarity to the strong songwriting and exceptional vocal performances on offer tonight, and there's a more pronounced folky sound on 'Mexico' that perhaps wouldn't normally be picked up on.
Joe jokes that touring with family members can sometimes be daunting, but Helen points out that "seven days in, we're still here" and it's clear that the family bond also works as an advantage in keeping the pair on the same wavelength. Most of the set focuses on new material, with the reflective 'You Are Golden' evidence of how Cattle & Cane have developed since their debut, before Helen takes lead vocals and piano for the excellent 'Love On Your Hands'.
Joe's soulful vocals on new track 'Lion Or The Lamb' are a gentle highlight, and the references to the Hammills' Teesside roots on 'Infant Hercules' are a nice touch too. A dedication to the siblings' late father ahead of 'Paper Man' is a poignant moment, before old song 'Dancing' finishes off the set. It's a different experience hearing many of these songs in a stripped-back format for sure, but it's a fantastic performance and I look forward to hearing 'Navigator' upon release for an additional perspective on these well-crafted songs.
Tour support comes from Barcelona solo artist Odina, who plays a haunting set of reverb-soaked tracks beginning with 'Father', reminiscent of both Bon Iver's spacious and simplistic approach and the vocal prowess of prime Sinead O'Connor. We're treated to tracks from her previous EP's such as the atmospheric 'Nothing Makes Sense' and 'You Loved Me, You Killed Me' as well as some new tracks including an as yet untitled set-closer which really impresses and a cover in her native language.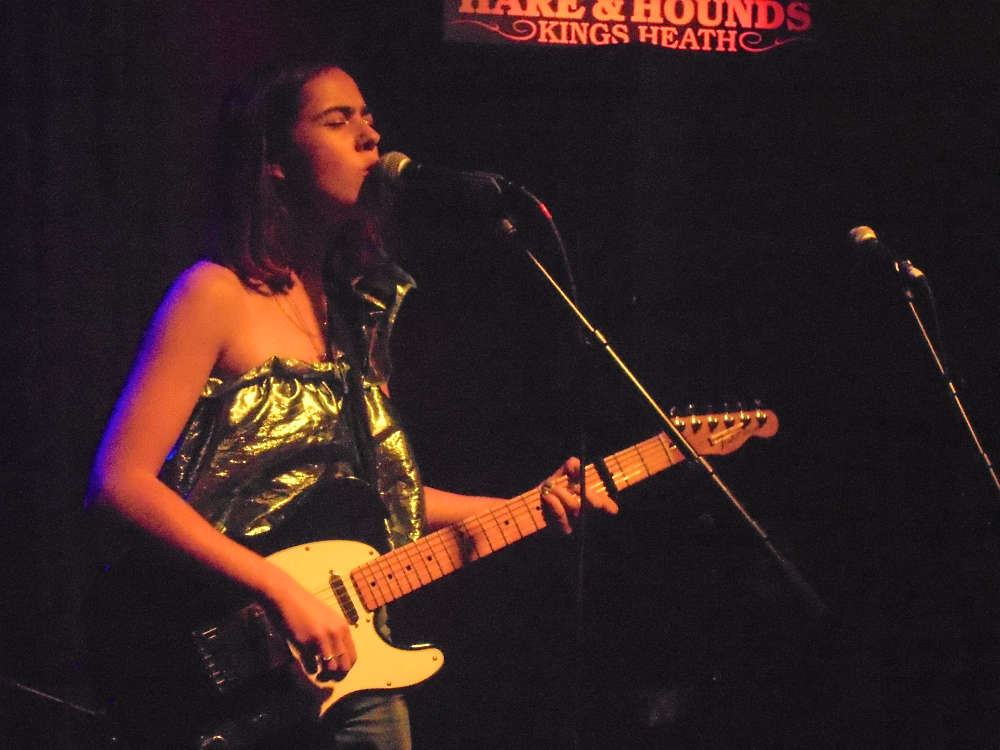 Interestingly, she also makes use of multiple digital effects on her vocals which change the complexion of some songs somewhat and make for an intriguing performance.
Opener Jen North does well to deal with a host of technical problems that plague her set of light pop, and mixes a handful of original tracks with a bunch of predominantly 80's covers, which she explains is down to an upcoming support slot with some era-appropriate artists. Jen's vocals are very strong indeed as she aims to emulate the styles of Adele and Jess Glynne, and it's interesting to hear how she reworks covers including George Michael's 'Faith' and Yazoo's 'Only You' into different styles with the aid of keyboardist Dan.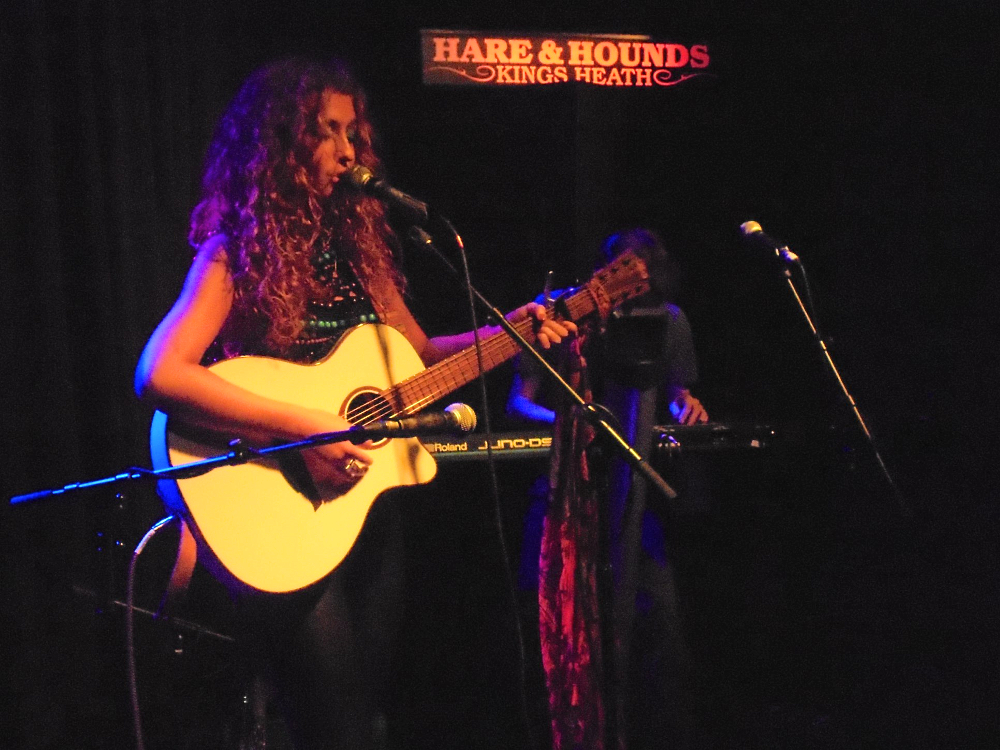 Guitar problems hamper original tracks 'Got Me' and 'Nine Times' but there's enough to get the songs across with a lot of promise on offer. The highlight however comes at the end of the set with a "reimagined Bond theme" version of Duran Duran's 'Rio' which comes across in a whole different light.