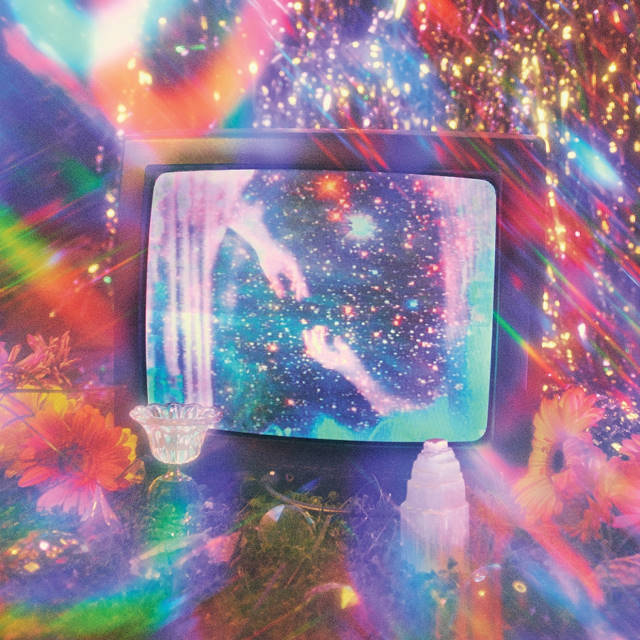 One of the pure joys of listening to an album in its entirety, rather than individual tracks, is being immersed in the artist's world for a while.
Listening to Winter's 'Endless Space (Between You & I)' is like being submerged in a flotation tank for 40 glorious minutes, of slipping slowly underwater into a kaleidoscopic alternative reality. Space here is indeed endless: it's dreampop and shoegaze from another dimension.
Growing up in Brazil, Samira Winter's mother filled their home with the gentle melodies of MPB (música popular Brasileira), while her father introduced her to the distorted sounds of American punk. It's this clash of sonic influences that seems to have informed her style.
At 18, she relocated to the US to study in Boston before moving to Los Angeles, where she built a cult following with a stream of bilingual releases and national tours. Dates in Europe and South America quickly followed.
Winter's third album is her first for new label Bar/None Records. There's woozy, tremelo- and reverb-soaked guitar straight from My Bloody Valentine's 'Loveless', and the same sense of wistful, pastoral beauty that was captured by Slowdive and Mazzy Star from the same period. But although Winter's influences are from the heart of the early 90's shoegaze pioneers, she's created something unique with 'Endless Space (Between You & I)'.
The title track is so heart-stoppingly gorgeous it almost hurts. Lead single 'Say' is a maelstrom of synthesizers against a corkscrew drum and bass groove. 'Bem no Fundo' sees Winter and guest vocalist Dinho Almeida in a bilingual duet, their pauses punctuated by stabs of fuzzy guitar and glistening keys.
Throughout, there are the sweetest of melodies, and songs that build beautifully before fracturing into constellations of sonic joy. It's other-worldly, sometimes jarring, always exhilarating.
Final track title 'Pure Magician' couldn't be more apt because that's exactly what Samira Winter is.
'Endless Space (Between You & I)' is pure alchemy and is released on July 24th.