Thursday March 18th – 7:30pm to 10:30pm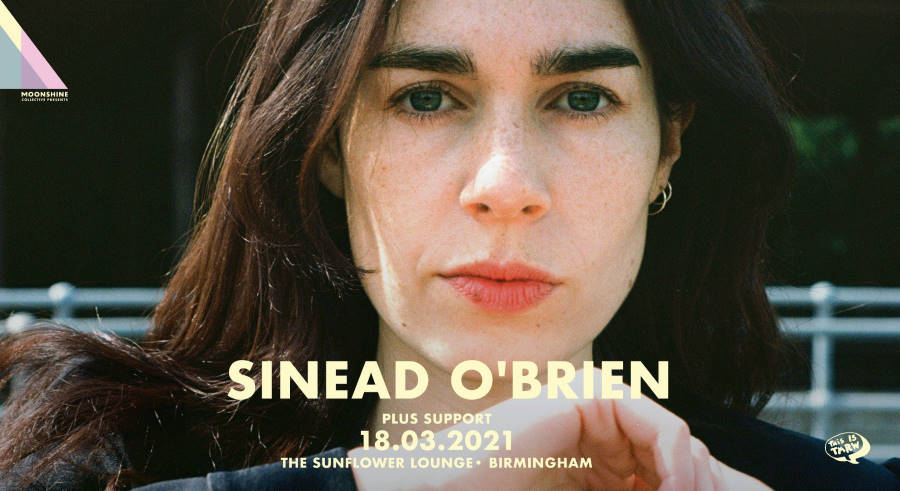 This is Tmrw and Moonshine Collective are delighted to be teaming up to bring one of our favourite new artists to Birmingham for the first time.
SINEAD O' BRIEN is an Irish poet and performer based in London. Originally from Limerick 'a kind of grey industrial place with a certain poetry to it', Sinead's work captures the everyday and the in-between in a way that transcends genre.
Writing from her own observations, her influences can be found in the realism of Mark E. Smith of The Fall and the works of literary icons such Frank O'Hara, W.B. Yeats, Joan Didion, Albert Camus. 'I am inspired by an honest face on the train, a rhythm, a melody, a feeling, or it can hit me as nothing at all- a vacuum, limbo! Every detail matters'.
A multifaceted artist, Sinead's writing has also been published by the esteemed London Magazine whose alumni include T.S. Eliot, Sylvia Plath and William Burroughs.
Her unique fusion of spoken lyrics and art rock has piqued the attention of luminaries of both genres, seeing her perform with John Cooper Clarke and Brian Jonestown Massacre at sold out theatres across the UK.
Playing live with her band and collaborators; Julian Hanson (guitar) and Oscar Robertson (drums), Sinead's transfixing performances are placing her at the forefront of a resurgent post-punk wave that is taking the capital and beyond.
This will most likely be your only time to catch her in such an intimate venue so make sure you grab a ticket early for this one.