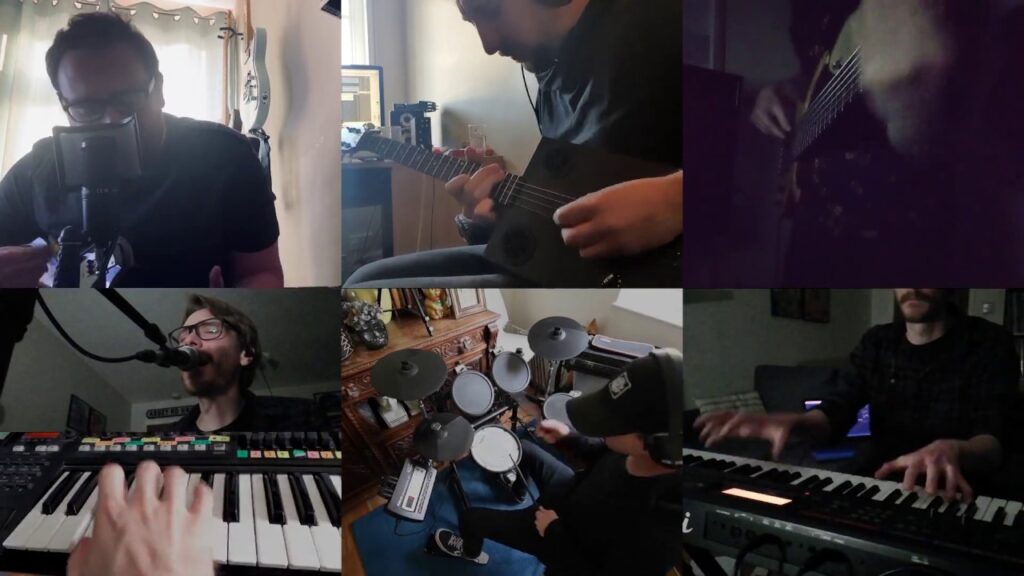 White Noise Cinema are a 6 piece band from Kidderminster and Birmingham who have just released their latest track 'Between The Lights' a live track whilst in lockdown.
I actually had the pleasure of reviewing their last single the brilliant 'Unpersons' and though 'Between The Lights' is a more delicate sound, there's still a delectably detectable hint of their inner ability to rock out again with their fabulously tight knit alt-rock sound with that tangible underbelly of tenderness.
For me the song has flashes of Gengahr's massively underrated second album 'Where Wildness Grows' and York indie favourites Howl and the Hum topped off with a smidgen of Wild Beasts.
I left my last review saying that 2020 could and should be their year and go catch them live but of course, it looks as if it's going to be a free for all now. And who knows. There's bound to be winners and losers in the new musical zero sum game. Why shouldn't it be these guys? Their music is undoubtedly good enough. This single is as perfect a slab of modern guitar music as you'll get – try it, trust me.
The link is on you tube now.
Listen when;
Listen to it when you're in the garden at dusk on a warm sunny day, lying supine, relaxed whilst drinking white rum and coke. The music's beautiful so now allow yourself the pleasure of being immersed in it.