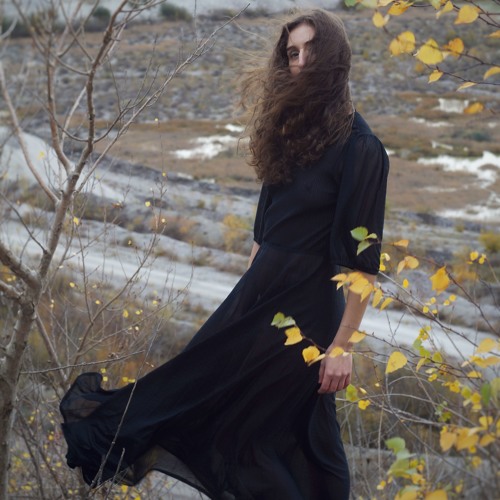 Swedish-Iranian musician and producer Vincent Bahar releases her debut EP, following on from two singles in 2019.
'Victoria' is a suite of five songs – a meditation on love and freedom where the sonic textures are simultaneously a broad canvas yet surprisingly intimate.
'You're Nowhere, You're Now Here' is a play on words that I have never seen before and it is a mellow opening track with the title phrase sung as spoken words come and go along with a dancing piano figure and stately keyboard bass.
'Interlude-Borderland' showcases an echoing acoustic piano, then previously released single 'I Give Up' reveals itself as the centrepiece song. The voice weaves beautifully with a piano that glistens like a waterfall in the desert. The repeating bass line is the platform for the other electronic tones to pass unhurriedly through and the overall effect is both breathtaking and soothing to the consciousness.
'Be A Void' is more atmospheric and semi-orchestral in the electronic layering while the percussion-driven finale 'PANTEA Part 1' may be a reference to 'the most beautiful woman in all of Asia who kept her face covered nearly all of the time to prevent men from falling in love with her', or something else entirely.
This is an ambitious EP, a combination of multiple influences blended uniquely and successfully by this very talented performer.