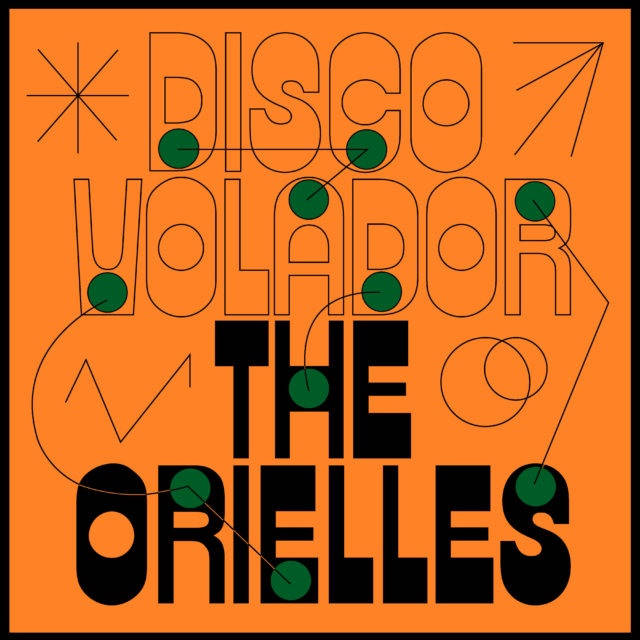 Yorkshire band The Orielles bring new material in the form of their second studio album "Disco Volador".
I saw the band from Halifax at an event towards the end of 2017 where I was amazed by their talent but it sounds like they've gone from strength to strength ever since. With sell out shows, buckets of material and an additional member this lot could – in my eyes – take over the world.
The record begins with single "Come Down On Jupiter" which sets the tone for the album. An amalgamation of genres in one, from a slightly jazzy intro with an interesting bass line and drum groove evolving into some sort of psychedelic disco vibes – it really is an interesting track which had a firm grip on me for sure.
"Rapid I" is up next, opening with guitar chords and scatty keys. Not even taking the title into consideration I was going to describe it as pacy…a spacey, pacy track with ample of percussion and a groove which most definitely could get anyone moving. "Memories Of Miso" follows.
Track number four is "Bobbi's Second World" and it takes you on a journey back to the 70's and carries similarities to tracks off their debut album "Silver Dollar Moment". Calmer track "Whilst The Flowers Look" brings the listener back down to the Earth which breaks up the album well – having all the tracks to be high tempo would make the record seem too samey.
"The Square Eyed Pack" uses an interesting mix of keys to give it an edge, a variety of sounds making me curious to know how they would play it live. Adding a keyboard player to the band was also a great move and I am sure adds to the live perfomances – however he only has so many hands. Whilst, "7th Dynamic Goo" appeals to me for the jazz-like drums.
I think the biggest pull of this band are the out of this world bass lines and clever use of percussion. This can be heard in both "A Material Mistake" and "Euro Borealis". The percussion especially, like wow! Anyone who knows me knows my love of percussion.
The closing track rounding off this masterpiece is their latest single "Space Samba (Disco Volador Theme)". I think the title of this track could easily describe the album as a whole – other worldly music to get you dancing. The five-minute-long track highlights their talent and confidence. It is probably my favourite release of theirs ever.
Listening to the record certainly makes me want to see the band live again. Disco Volador is Spanish for frisbee and you do feel a bit like you are being transported through the air on a frisbee whilst listening to this album.
Disco Volador is out 28th February through Heavenly Recordings.