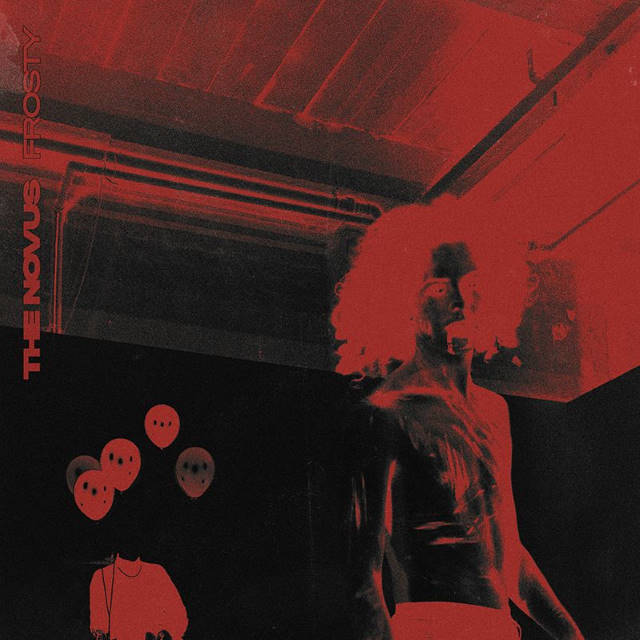 Stourbridge via London four piece The Novus are recently on a roll. After releasing a well received single "PMF" in October 2019, they are now back with a brand new track entitled "Frosty". And it is a serious banger. Recorded and produced at the Magic Garden Studio by the Wizard of Wolverhampton, Gavin Monaghan, this three minute indie anthem may be the Novus' ticket to finally secure the recognition they surely deserve.
"Frosty" has been described as "mesmerizing" (GigSlutz), "instant hook into the madness" (Words For Music),"psychedelic force of nature" (Traveller's Tune) and received the title of Song of the Week by This Feeling. It is also very popular with fans, turning the crowd into a frenzied moshpit during the gigs.
The song starts with heavy drumming and a pulsing bass and stays heavy to the end. If it was written at the beginning of 1990's, all Seattle bands would be green with envy and the A&R men from Subpop would be on the phones with record deal offers. The band is mixing the American hard rock/grunge edginess and British post punk aesthetics with such skill and ease, it's really impressive. We can hear influences from Black Sabbath, Mad Season, Brian Jonestown Massacre and Idles.
Lead singer Connor Hill, with his RATM-like stance and wild flock of curly hair, looks properly possessed in the video and on stage, and the rest of the band follows with chilling stoicisms in the background, smacking their instruments with calculated fury. If you haven't seen them live yet, please buy a ticket to the nearest gig as they are worth every penny.
The Birmingham scene is in full bloom at this moment and it's really surprising that record labels are not on every local gig scouting for new talent. Guitar music is definitely not dead. It is doing very well and soon will creep out from the dive bars and under-financed grass root venues onto the streets and into large concert halls. You have been warned. The rock is coming and The Novus are leading the wave of very angry, disillusioned young people from The Second City. They have the microphones and they will use them. Believe us.
5/5