Girl Ray
Hare & Hounds
Review by SdM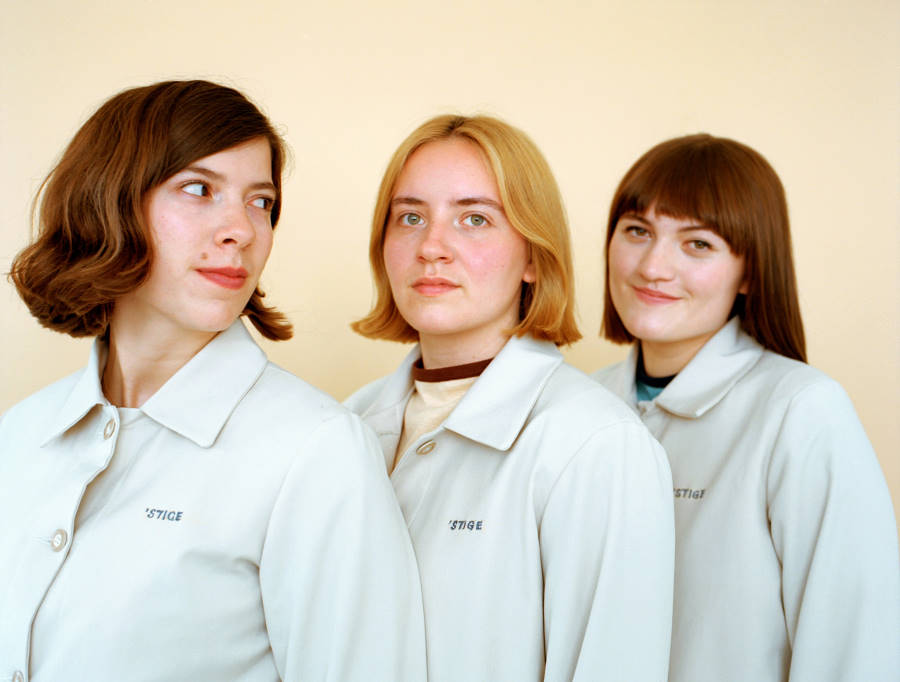 How does a band go from playing the small-room to the big-room at the Hare & Hounds?  Well, if you are North London band Girl Ray, you simply release one of the stand-out albums of 2019. 'Girl', their much anticipated second album was a sonic departure from their previous work. The love of a good pop tune was still there, of course, as were the impressive harmonies and catchy melodies; but this time it was wrapped in a sparklingly modern production positively bursting with dance grooves, funk guitars, jazz flute, and lounge piano. 
If there was any doubt (I'll hold my hand up here for one) that Girl Ray would have difficulty in reproducing the album sound live it was instantly dispelled with the opener, 'Girl'.  Those hushed heavenly vocals, the delicate Latin drum rhythms and that charmingly whimsical synth melody whisked you away to an exotic place. The two plastic palm trees threatening to take over the stage suddenly made perfect sense. Also from the new album 'Friend Like That' added an up-tempo dance-beat, whilst the cheekily skittish 'Keep It Tight' added a soupçon of lyrical levity ("casual fondue" indeed!). A cover of a song heard on a Cambodian holiday, to which Poppy added lyrics, impressed with some first rate guitar playing.
Girl Ray thankfully haven't abandoned their back catalogue. Old favourites 'Trouble' and 'Stupid Things' sounded as fresh and as tantalisingly winsome as ever. 'Don't Go Back At Ten' was given a Suzi Quattro-esque side-to-side dance move complete with giggles and "why are we doing this?" side glances. Sophie eventually gave up amid the laughter and stuck to 'merely' playing bass and singing backing vocals.
There's something very captivating about Girl Ray, something very natural and approachable – a band you could take home to meet your mum; and you'd bet good money they'd make fine tea. Undoubtedly serious about the music but they don't take themselves too seriously. Expanded to a five piece for the live shows, the camaraderie is plain to see. The occasional duff note or fluffed start to a song is met with shared laughter and smiles. Lead vocalist Poppy takes on more than a little of comedian Miranda Hart at such moments: "as you were", "bear with" and eventually throwing off the heat of the moment with a knowing glint and a shout of the rock-stars' cliche, "how is everyone doing!"
'Let It Go' & 'Just Down The Hall' are reproduced impeccably while the sublime 'Show Me More' beguiled and intrigued, and simply sounded magical. The show was brought to a close with the an achingly beautiful performance of 'Like The Stars'.
So there you have it Girl Ray – great band, great album, great live act, great tea (probably).