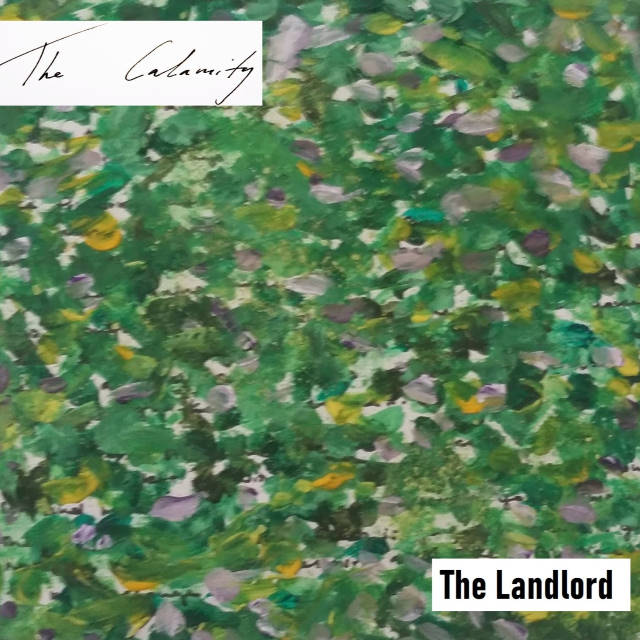 Do you remember that famous scene from 'Forrest Gump' about life being like a box of chocolates? Well I think every music journalist can relate to that box. You are given a single to review but you dont know what you are going to get. Maybe the song will be the next big hit or maybe just one big mess. It's a bit of a gamble, that's for sure.
I'm in luck today as 'The Landlord', the new single from Wolverhampton based The Calamity is a really good song. The band is not well known in the West Midlands just yet, but they have an impressive C.V. Many gigs to their name, a self released EP and several well received singles as well as national airplay on BBC1 and BBC6 and recommendations from legendary broadcasters such as Steve Lamacq and Lauren Laverne. And all of this achieved in a year and a half. Colour me really surprised.
The quartet is composed of Billy Haynes (lead vocals, rhythm guitar), Steph Haynes (bass), Matthew Pinfield (drums) and CJ Allen (lead guitar). 'The Landlord' was recorded in an art gallery, inspired by 'Simulacra and Simulation', a treatise written by French sociologist Jean Baudrillard and produced by Paul Baggott. It is a bitter sweet, smart composition with mature and well structured lyrics. Without music, it would make a wonderful poem.
'The Landlord' is a very catchy, radio friendly track that will probably score the band more national airplay at the drive time show. What really makes it stand out from the rest is how it is delivered. Billy Haynes has a very unique way of singing – half chanting, half-spoken word, in the best tradition of the Divine Comedy. Musically, the song is inspired by the brit pop acts such as Hurricane #1, Geneva, Gene and Rialto.
2020 is a very difficult year for everybody and It's heartbreaking to see so many gigs being cancelled. The Calamity were supposed to play a small Midlands tour in August but sadly it will have to be postponed. Once they are back, I will be down the front. And you should come to. A band so young and so well developed happens once in a blue moon. See them live now at their beginning, because soon they will be playing much larger venues. And when it happens it will be truly deserved.