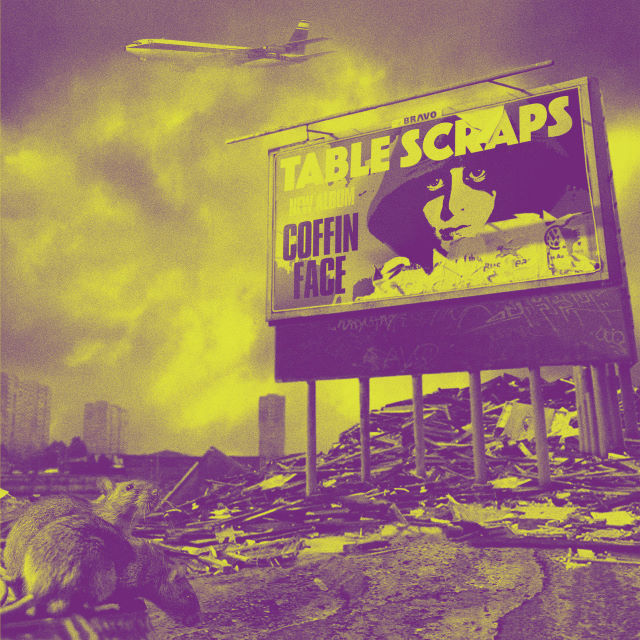 Table Scraps are Tim, Scott and Poppy and the Birmingham trio have today released their new album 'Coffin Face'.
'Coffin Face' is definitely an album that you will play loud and it's soundtrack to play before a night out. 10 songs make up the album and it opens with 'Threads', a punchy song with guitar riffs a plenty. '
Following track 'Apology' is a personal favourite. A catchy tune that for me is instrumentaly spot on. It sounds like it should belong in an action movie. Other stand out tracks are 'You Only Wanna Get High' and 'Judas Christ'.
For me 'Coffin Face' is bursting to the seams with garage rock. It's an album that you will play again and again, louder and louder each time. Kudos to Table Scraps. It's an album we all need to give us positive energy and give us the great fix of garage rock that you always get from one of Birmingham's finest acts.