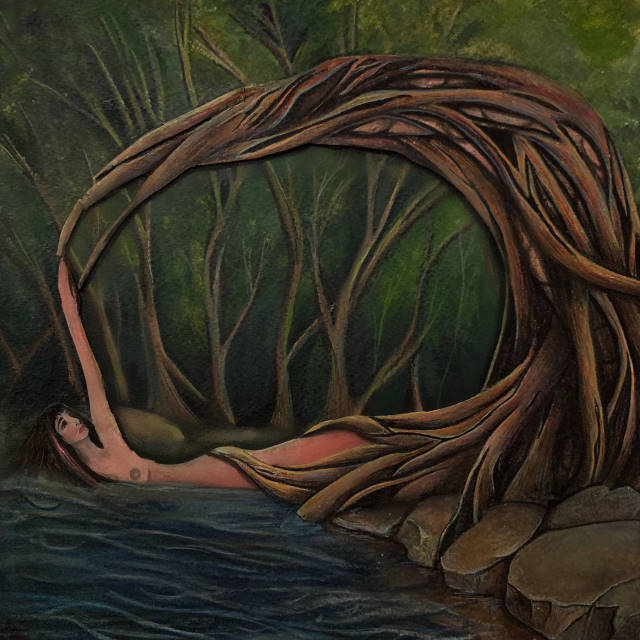 'Shame Is A River' is the new song by West Virginian born but now L.A. based artist Rett Madison. The song was written following a visit with her mother a few months before she died by suicide. Naturally the song is full of emotion.
Musically the song starts as what appears to be a slightly low key acoustic indie folk track before eventually soaring in to something far more majestic as instrument after instrument is slowly introduced. Madison's stunning vocal performance is the real star though. Especially as it builds towards it's crescendo. It's a glorious track dealing with a tragic event.
"I wrote 'Shame is a River' following an emotional visit with my mother a few months before she died by suicide. She struggled with addiction and her mental health for most of my life and as I got older I began to understand that like my mom, I dealt with anxiety, PTSD, and depression. The song isn't solely about my experience, but about both my mother and I's individual experiences with shame and guilt intertwined. At times, I've felt like I've kept certain pains to myself because I was afraid I would burden people. I've come to learn that talking candidly about mental health and being open about what I'm going through can be very freeing and helps keep my head above the water. I've also worked with a therapist for about a year now and hope to continue on that path. Going forward with my life, I hope to write music that encourages mental health awareness in memory of my mother, Jacqueline." says Madison.
Follow Rett Madison on Facebook.
Morph