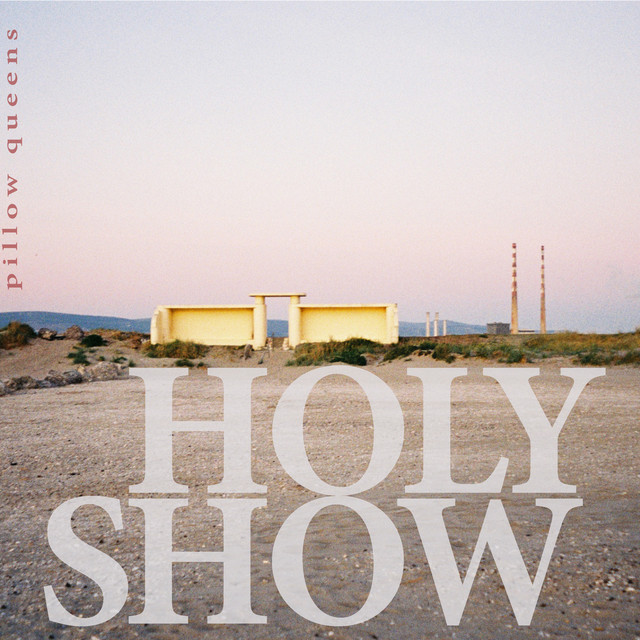 Corona virus or not, Pillow Queens can mark 2020 in their calendar as a fantastic year. I know we have still four months to go, but while other bands struggled, the girls did really well despite the circumstances. Their music received good reviews from the likes of The Guardian, NME & Independent – in short every biggest music magazine in the world called them the next big thing. The band made it to numerous playlists on BBC6 Music, BBC1 and Radio X, their videos on YouTube easily scored thousands of views. If it was any other regular year, it wouldn't be an exaggeration to call it a massive success. When we take into consideration the pandemic, a complete halt of the entertainment business and the inability to tour – I think the quartet should open a bottle of champagne and start celebrating right now.
Their newest single 'Holy Show' is very different from the previous one I had the pleasure to review. 'Handsome Wife' was a breezy, summer track with harmonious vocals and an almost Californian feel. 'Holy Show' is a tender ballad with an atmospheric rhythm section and toned guitars. The grungy, wild and unapologetic punkish attitude disappears, giving way to a calmer, much softer side of Pillow Queens. And this is what the band truly excels at.
The video directed by the band's long-time collaborator Kate Dolan, reminds me of an open diary. It's almost like a road-movie or an insight into an intimate journey through life – filled with regrets, joys, sadness and a special relationship with another woman. It's probably one of the most beautiful videos I have seen in a long time and it proves one thing, big budgets are not needed when you have a great idea – 10 points to whichever house the ladies attended at Hogwarts.
Pillow Queens are releasing their debut album on the 25th of September. A bit of an unfortunate date as it is the same day when IDLES release 'Ultra Mono', their already acclaimed and long-awaited third LP. I'm a bit worried that the spotlight will be shining only at the Bristol lads and Pillow Queens will not receive all the attention they truly deserve. Please get a copy of their debut if you are able to. If early reviews are to be believed, this will be an excellent record. Do not miss it.