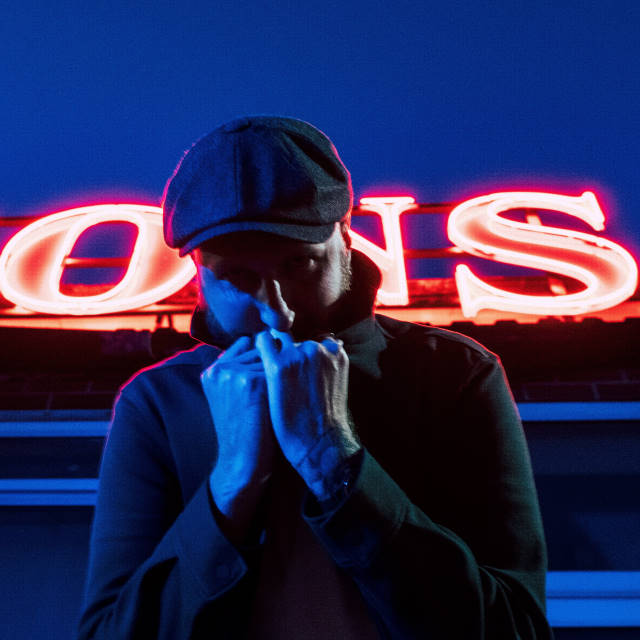 Opening for Graham Coxon on one of the Blur legend's rare recent gigs convinced Stoke's Nixon Tate that one day he would go solo.
With his band The Honey Club, he'd caught the attention of 6Music's Tom Robinson, as well as BBC Introducing in his home city. A series of sold-out live dates and festival appearances cemented Nixon's reputation but it was the Graham Coxon support slot at the end of 2018 with The Honey Club that sowed the seed for this solo project. Nixon wanted to see what would happen if he created music alone, with only his unique vision to guide him.
And if 'Gentle and Ruthless' – the first single from a four-track EP that's expected in November – is anything to go by, he's made a great decision. Nixon Tate is definitely one to watch in 2020.
'Gentle and Ruthless' is stripped back, raw and emotional. Just piano, and strings from Manchester's The Untold Orchestra, the perfect stage for Nixon's voice and a tale of regret and confusion.
It's a real departure from the Americana-influenced, full-band sound of The Honey Club, and the perfect sound and song to launch his solo career. Inspired by classic songwriters like Nick Cave, Bob Dylan, Neil Young and, especially, Bruce Springsteen, Nixon has the soul of a storyteller. And it's laid bare on 'Gentle and Ruthless'.
"I need songs to talk to me," he says, "and lyrics to tell stories and conjure narratives and realities."
Nixon will be marking the debut single launch with a live-streamed performance on Friday 24 July at 8.30pm. Tickets are available from his website here.
Tom Hope