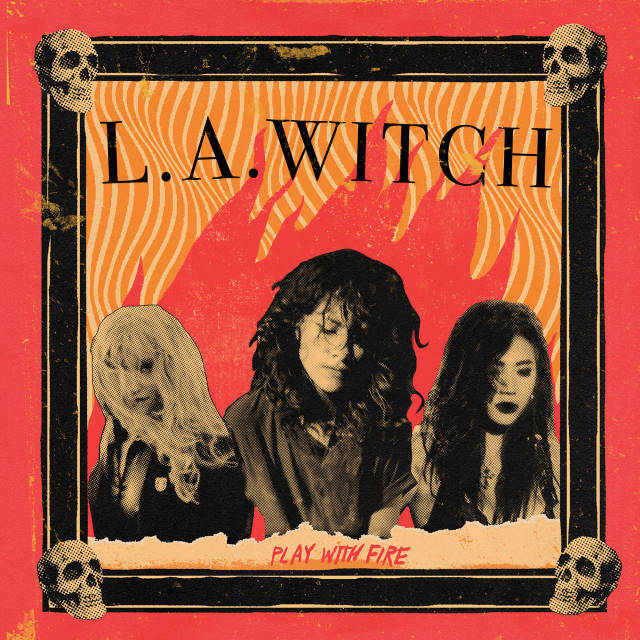 As the saying goes, if you play with fire you're going to get burned; the same can be said for L.A. Witch's sophomore album. Out 21st August on Suicide Squeeze, it's a smoky and sultry collection of psych-rock combining Sadie Sanchez's croons, Irita Pai's unfaltering bass and Ellie English's tenacious beat. The whole album is undoubtedly and unapologetically American, with a west coast coolness that can't be ignored. At just 30 minutes long, 'Play With Fire' is able to provide a punch that gets only slightly repetitive. Within the songs there is range showcasing elements of vulnerability behind the hard leather jacket exterior.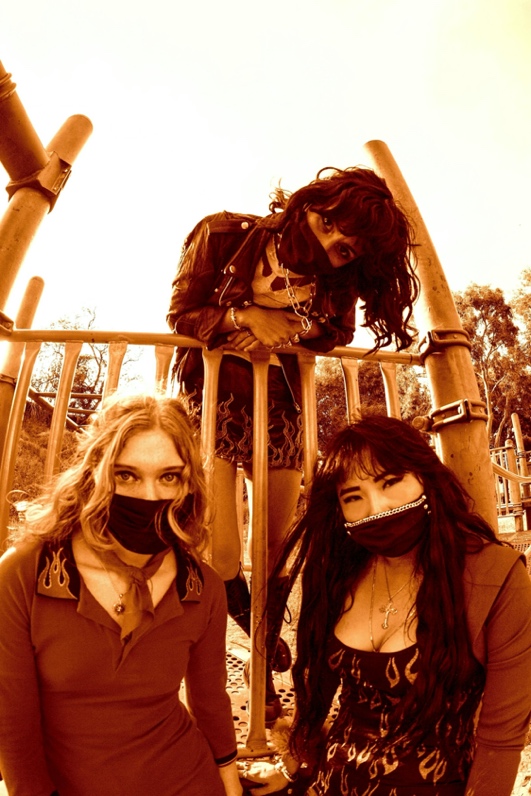 'Fire Starter' opens as the kindling for the fire to come. A small flame that catches fuel as it progresses, growing and snarling, introducing the middle finger attitude approaching throughout the album.
'Motorcycle Boy' seems like a love letter to bad boys everywhere, inspired by the rebels of cinema Marlon Brando and Steve McQueen, the track begins with the growl of a motorcycle. Followed by Sadie's classic sleazy moans, it brings to mind the aesthetic of 'Heathers', teen beauty combined with destruction. The atmosphere continues into 'Dark Horse', with an almost Doors-esque hazy feel, whether from drugs or a sleepless night, the track slumps on, the way you'd walk with a hangover. However, the breakdown at the end is like a caffeine pick-me-up bringing brightness to the song. Sadie's intricate guitar playing is undercut with heavy, wavey reverb on 'I Wanna Lose', the standout single from the album. Her voice as an unmistakable likeness to that of Goat Girls' Lottie, both of which have a signature drone.
The animated video by Bradley Hale includes classic horror imagery that fits perfectly with the L.A. Witches' punk attitude, 'I control myself, nobody else'. This kind of attitude is replaced by a softer comment on today's youth in 'Gen-Z'. The current generation characterised by social media, and rising suicide rates. 'Sexorexia' has a similar tone, albeit at a quicker pace and with the trio combining voices for the choruses there is an appreciated shift in the track, distinguishing it from the last.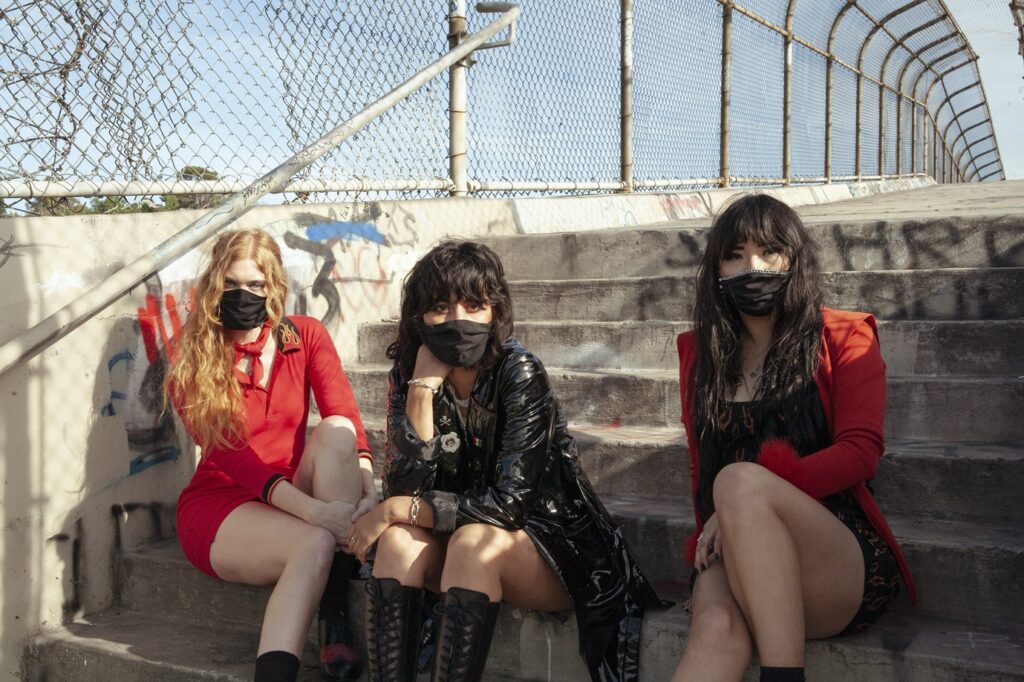 'Maybe the Weather' is the highlight of the album, a simple track, quite heavily produced it has a cleaner feel than the others and abandons some of the garage sound for a range of pedal effects. However, this doesn't last long, leading straight back into the classically post-punk 'True Believers' and the heavy distortion and lo-fi noise of 'Starred'. The album as a whole is a solid offering, but when compared to others it lacks a slight bit of originality. I can only imagine that the album would sound incredible live, filling the room with a dark and sultry atmosphere, with Sadie's snarl taking centre stage.
The album and merch can be bought on their bandcamp here.