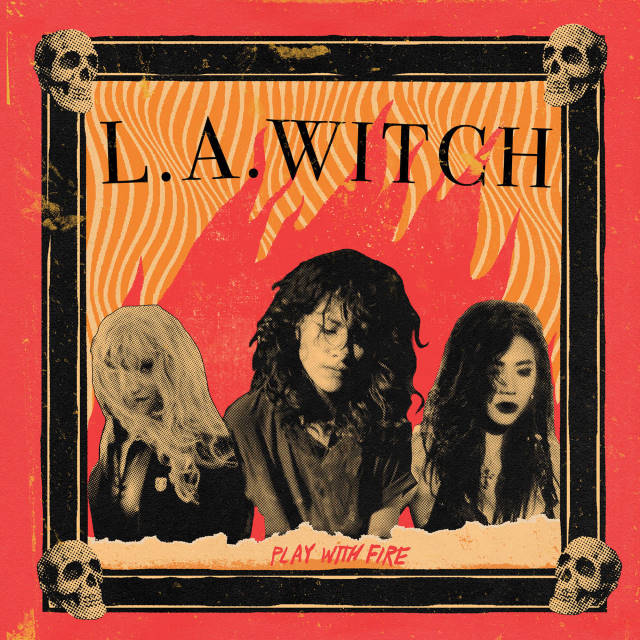 L.A. Witch released their self-titled debut album back in 2017 and a follow-up EP in 2018; now there is a pair of singles heralding a new album 'Play With Fire' to be released at the end of August.
First release was 'I Wanna Lose' a noisy, raw and catchy power-pop single built around a simple thunderous riff in the chorus and a burst of enhancing guitar playfulness over the verse. The US three-piece don't break much new ground but that is not the intention; it is a sound that is classic angsty and raw rock with an effortlessly cool multi-layered vocal. There is even time for an instrumental break before the sudden ending.
The latest track 'Gen-Z' starts with an unadorned tub thumping drumbeat before one of those voice deliveries that veers between a descending scale and the spoken word. The chord cascades and intrusive and inventive guitar could belong to The Cure at their most threatening.
The two tracks show some of the dark and light range of this formidable trio.