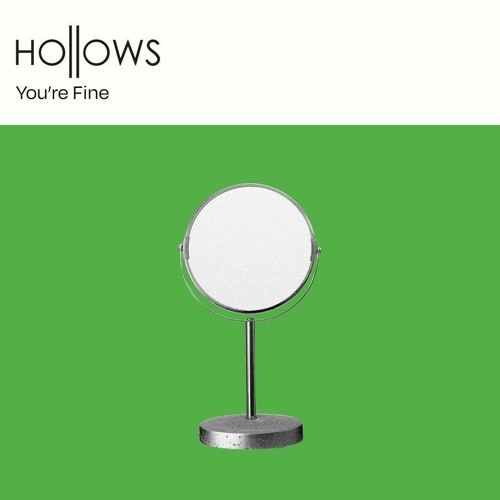 Manchester Indie favourites Hollows are back with the release of their second single of the year 'You're fine'. Having amassed a loyal fan base through their highly praised live shows, the alternative quartet have already been compared with the likes of Placebo and The Charlatans.
The first thing that immediately grabbed me from the new single is the drum beat. I found it particularly evocative of the late 80's/early 90's Madchester scene and could imagine hearing it in a song by Happy Mondays or The Stone Roses. Despite this, the guitar riffs take the song in a different direction as they sound distorted and dreamy.
The vocal performance of Sean Davis is nothing short of stunning; his style is a melting pot of great Indie vocalists (you can hear traces of Brian Molko and Lee Mavers throughout the track). Furthermore, 'You're Fine' is incredibly well-produced; all of the instruments have their own place in the mix and never sound like they are fighting for attention.
In summary, if you are a fan of well-written, dance inspired, alternative rock from the 90's then Hollows are the band for you.
'You're Fine' will be released through End of the Trail Records on 23rd of July.