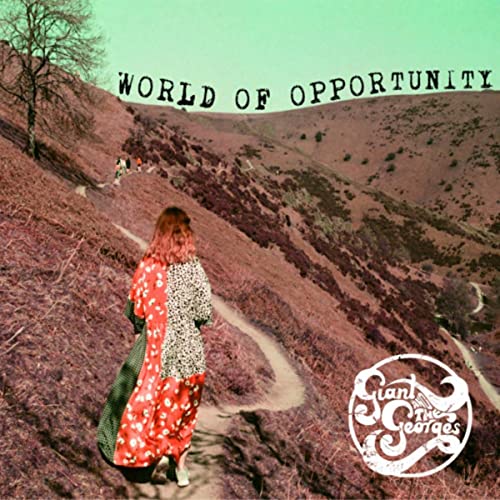 Making a big name for themselves on the Birmingham music scene, the Black Country four piece Giant and the Georges release their huge new track 'World of Opportunity'. 
This chilled back tune is one you can't help but bop your head along with and have a little boogie. I always love everything that Giant and the Georges do and I have followed them basically since they started up but this song stands out for me as one of my favourites. 
It is the perfect song for the summer to have on whether you are in the garden having a BBQ with your friends and family or if you are taking a nice walk in the sun. The harmonies throughout are perfectly executed and sound incredible; everything just fits and works impeccably together. For me, this is going to be one of those songs that I have on repeat and will remind me of the summer of 2020 and having beers in the garden with mates (so the good parts, not all the bad things).
I really look forward to when gigs are happening again and I can go along to another one of their shows and sing along!
George