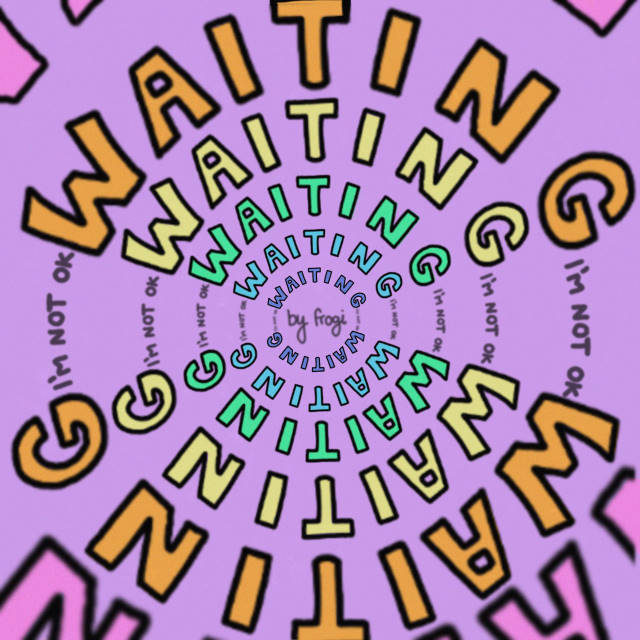 Frogi returns with new single 'Waiting (I'm Not Ok). A song that despite dealing with waiting and hoping for someone to reciprocate your feelings for them, and the anxiety involved in that, is very upbeat.
Super catchy and sugary sweet, 'Waiting (I'm Not OK)' is a real foot tapper. With charming backing vocals accompanying Frogi's front vocals over looped music there is almost something of an African dance track about the song mixed with 80's nostalgia.
Talking about the song Frogi had the following to say –
"It's about admitting our alone-ness and anxiety, and in turn becoming friends with it and laughing with it. The vulnerability we feel when we put ourselves out there is when our highest fears usually arise. So I wanted to put a happier twist on it – not to avoid it, but to accept it for what it is, and kinda dance with it. I think that's something we can all relate to right now when things are so crazy. Sometimes you've just got to accept that you're scared and try to make peace with it."
Follow Frogi on Instagram.
Morph