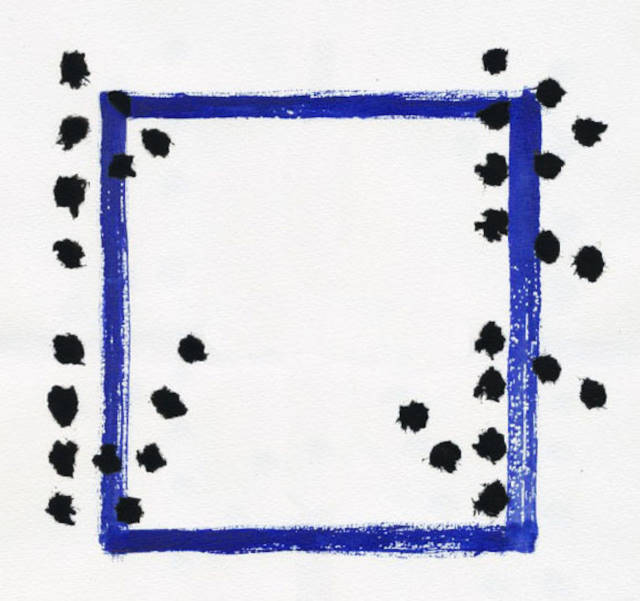 With band members based in Sweden, USA and London, FEWS have been developing their music since 2013, releasing two albums in 2016 and last year. According to the bio, the two founders 'had bonded over their love of dark and uneasy bands' which sounds to me like a good starting point. Drawing on many influences and adding their own flair and sparks a new EP now appears…
1. Charm. An urgent, compact energy burst, built around a repeating claustrophobic bass pulse and scything chord changes. Less than three minutes but plenty packed in.
2. Heaven. Previously released as a single, this is my favourite on the EP. It motors along down the road of late 1980s goth-rock and back again with a thoughtfully downbeat chorus line '…heaven is for lonely people…' to contrast with an almost poppy corruption of guitar and drums.
3. Ruler. Excellent introduction, the addictive tune weaves around various two note sequences. This is then picked up by the guitar and finally bludgeoned over the listener at the end. Irrational and edgy, the vocal is trapped inside the barbed spikes of the song structure.
4. Shake The Ear. On this track the brilliantly realised mix of noise declares all-out war. There is still some tender sections '…I would like to shake your ear tonight…you can be the whisper in my mind…', though I am less sure of the good intent when the words seem to evolve into '…you might have to stab me in the eyes hoping it would break the ice somehow…'. The drummer delivers some satisfyingly complex patterns to add extra value to this explosive finale.