Saturday March 21st – 7pm to 11pm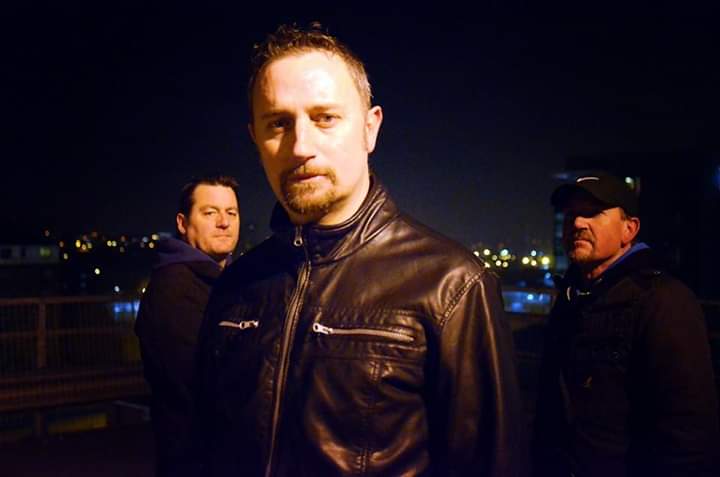 ELECTRIC CAKE SALAD are an alternative/electro band from the Midlands. The trio is comprised of Steve Gianolio-Jones (guitar, vocals, programming), Rob Leaver (bass) and Mick Morrell (guitar, backing vocals)
Prepare for Electric Cake Salad to hit you with a distorted mix of crunching guitars, pulsing drum loops and midi samples. They effortlessly traverse a multitude of different genres, fusing together 80s and 90s alternative rock with old-school rave and electro. Even styles as diverse as dance, drum and bass and electronica are not beyond their fingertips; they have meddled with them all, taking them apart and stitching them back together in their own unique way.
Guitarist and vocalist Steve said, "We don't sound like other bands. We aren't aware of other bands that mixes in 80s rave with alt-rock and electronica. It's something that's unique to us. We didn't start out with some grand plan; we're like musical magpies – if something sounds good, we'll borrow it, change it, and turn it into something new."
Critics, too, have been quick to point out how unusual Electric Cake Salad's methods are, with notable reviews in Vive Le Rock (a December 2018 full-page review no less!), Record Collector magazine, Pure Rawk Magazine and others. They have also received regular airplay on Hard Rock Hell Radio as well as numerous worldwide Internet at FM radio stations. Guitarist Mick added, "We are defined by our unique sound – there is no drummer – all our sounds are mixed together through drum machine and electribe midi'd together."
While the band is not re-defining genres in the studio, they are making waves on the live circuit, performing at clubs and festivals up and down the UK. Gone are the days when the band were semi-finalists of the Midlands Battle of The Bands and the Surface Unsigned Festival.
They have performed at many UK and European festivals and even stepped in as headliner at Madhatters festival in 2018 when headliners, Phil Campbell & The Bastard Sons could not perform. Showing diversity, Electric Cake Salad have recently been seen opening shows for Jesus Jones, The Crazy World of Arthur Brown and Hawkwind.