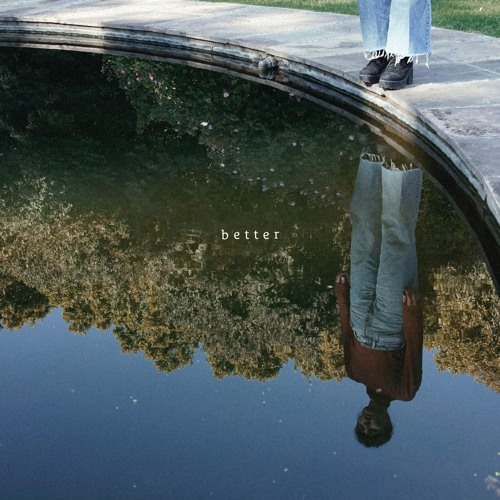 Malmo based Miranda Coral Engholm, making music as Coral, has released a new single, 'better'. With a similar vibe to that of Elliot Smith, the allure of Sufjan Stevens and the soft sounds of Phoebe Bridgers, she first caught ears and hearts on Soundcloud, before signing for Feverish.
The singer-songwriter, originally from Osterlen, has been said to have captured the beauty of her naturally stunning hometown in her work, and it is clearly evident in her latest tune. She introduced her poignant lyricism and intimate form of acoustic indie on the stellar 'find me wrong', and has continued to touch us with her beautifully crafted personal lyrics carried by the gentle, yet sometimes seemingly powerful acoustic guitar.
The lyrics in this particular tune are inspired by her bittersweet post break-up feelings. She has said that she wanted her lyrics to be as touching as possible, like someone has written it in a diary. "your skin through the hole in your sweater, a smile with uncertain laughter" whilst the lyrics are personal, this gentle imagery succeeds in both reflecting how she feels and evoking the emotions of all that listen.
"It's about missing, loving and longing but also feeling disappointed. It's a big "thank you" while it's also a small "fuck you" she says, on the inspiration behind the song and those feelings which were perfectly reflected by the tune.
The minimalistic production and reflective lyrics make any listener feel like she is directly talking to them. There is a sense of naturalness in the recording, you could hear her setting up, her fingers sliding on the guitar, the echo and the atmosphere. This naturalness furthers the feeling of intimacy and connectedness, and in a busy and frantic world, gives us a chance to escape and reflect, as she is doing in this song.
It is heartfelt and genuine, and takes me back to why people love music, to share the joy, sadness, and that strange in-between that we feel sometimes, like in Coral's case, after a break-up.
It is rather unsurprising that she has touched listeners the world over, with Spotify showing she has already charmed hundreds of listeners from as far as Canada, Taiwan and Singapore, with the latter being where her music is being streamed the most. She is still in the early days of her musical journey, but it is certain that she will continue to charm many along the way.