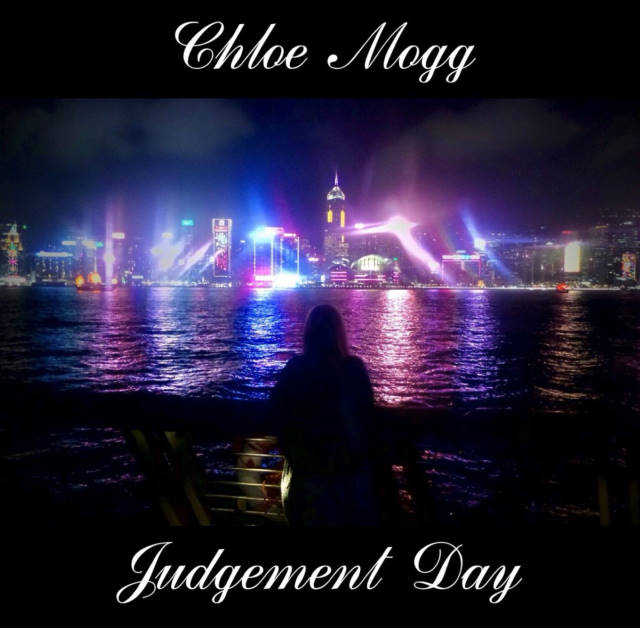 Chloe Mogg is truly a rare beast. Singer, songwriter, producer – this talented girl comes with an entire package, armed with great looks and an unique personality. Known to her fans as "Parrott Girl", thanks to an impressive mane of colourful hair, Chloe stands out from the rest of the indie circuit.
Pardon the mention of looks – we shouldn't really bring it up, but it's a mystery to us that Miss Mogg hasn't been snatched by a major label yet. She has everything the A&R would die for – she's a fully developed artist that needs just a good contract to take on the music world. March is the month dedicated to women. A lot of time is being spent giving prominence to female creators, artists and musicians, yet we don't see things changing. So far this year, female musicians were given less than 10% of all announced festival slots, lads bands are signed after just few gigs and Chloe has not been so lucky. Let's hope the new single will give Parrot Girl her big break.
"Judgement Day" heralds a new direction for Chloe. She has always walked a solid path between rock and pop but with this release she's taking a turn into pop/contemporary urban territory with great results. The song comes with a pulsing beat, hypnotic guitar arrangements and mid-tempo beat.
Produced by Chloe, Mirron Webb (Hey Jester) and Rob Groucutt (Timmy Vegas, Jon Brookes, Madelaine Moore), the song features Sarah McLachlan-like vocals, showing Chloe's excellent mezzo soprano range. The only complaint might be that the song is a bit too long for the radio play standing at 4:53 seconds, but it should be another live crowd pleaser.
"Judgement Day" will be released on all digital platforms on March 14th and when it is, we cannot think of any excuse not to buy it.