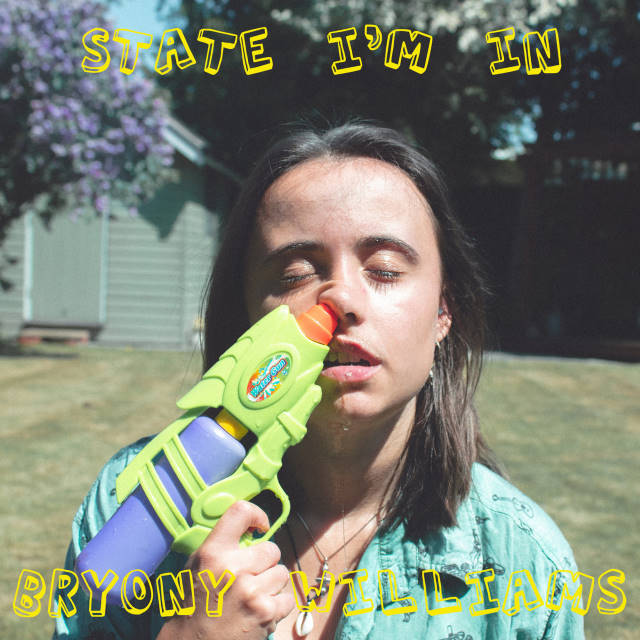 Bryony Williams has always been in a league of her own on the West Midlands scene. Her signature style mixing rock, pop and even alternative electronic music made her one of the most unique artists on a circuit usually dominated by grunge, post punk and alternative bands.
Being a dark horse is not for everybody but it has served Bryony very well. She has released two very well received EP's, secured constant airplay from local and national radio stations (Tom Robinson of BBC6 Music even became a fan!) and she bagged spots at several high profile festivals such as Official Peaky Blinders Festival and Camper Calling.
Her upcoming EP 'The State I'm In' is set to be released on 18th of September and it opens a brand new chapter in her career. Bryony has recently been signed to Beth Shalom, an independent London-based record label (Joe Booley, americansignlanguage, Petlib) and triumphantly returns with a new single. Titled 'I Can Be' the song touches on self discovery and looking for true meaning of things.
"The meaning of the song came from my own frustrations and fears of the future, while also consciously taking myself on a journey; to flesh out that inner confidence and to own who you are" says Bryony in her first interview for the label. "You're going to uncover and encourage parts of your personality that let you feel like your authentic and badass self".
'I Can Be' is everything that attracted me to her music in the first place. It is genre bending, unexpected and intelligent. It makes you listen to the beat, to the drums in the background and the guitar riffs. It makes you concentrate on the lyrics. And it has a powerful message to convey. The song is massively radio friendly, early 90's college rock with a strong pop flavour in the most complimentary way. It draws inspiration from the power pop, post grunge and soft rock. Imagine Collective Soul, The Caulfields, Cracker but with female vocals.
Absolutely amazing.