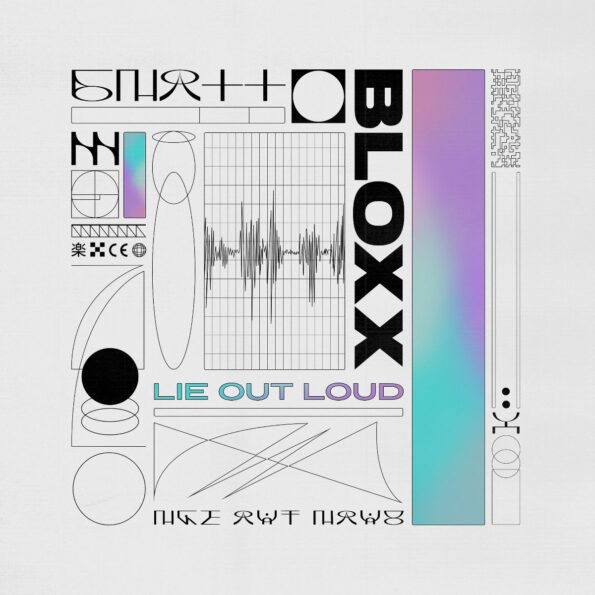 Catchy chorus's and strong melodies aren't enough to save BLOXX from indie obscurity.
Since their debut single four years ago, BLOXX have been making the case for an indie pop revival that opposes the likes of the 1975 and their permanent existential crisis, and one could argue it's been a success thus far. The Uxbridge band's Spotify numbers alone are in the millions (somewhat thanks to the roulette that is the Spotify curated playlist) and they've expanded their audience by touring with established acts like Two Door Cinema Club and The Wombats. However, in the hype and anticipation that have come to surround BLOXX in recent months, debut LP Lie Out Loud falls flat while trying to stand up to the pressure.
In the build-up to Lie Out Loud, front woman Fee Booth explained that the title track almost didn't come into existence and only happened by having nothing to do.
"I just remember myself and Jenn Decilveo (our producer) shouting lyrics at each other and arguing over whether or not 'lie out loud' made any sense."
Unfortunately, this is how the whole album feels, a mishmash of twisted, predictable love songs canvassing the whole record.
Standout song 'Coming Up Short' has a poppy sentimentality that wouldn't be out of place on Radio 1. Well produced with a drumbeat that sets the song up for a well-structured sound, BLOXX have ventured into a safe familiarity that bodes well with not only the charts, but also with the UK scene that has been kind to many similar bands before them.
As a live band, BLOXX do put on an exciting show, but the chaotic energy that has come to be associated with the band's live aspect doesn't translate well enough on the record and in turn comes off as naïve.
For the most part, the record is infectiously melodic and upbeat to the point where if enough alcohol has been consumed, I'd feel compelled to dance, but indie pop has been done before and it's becoming increasingly difficult to distinguish the new bands that have come about in the post era of landfill indie that filled the early 2010s.