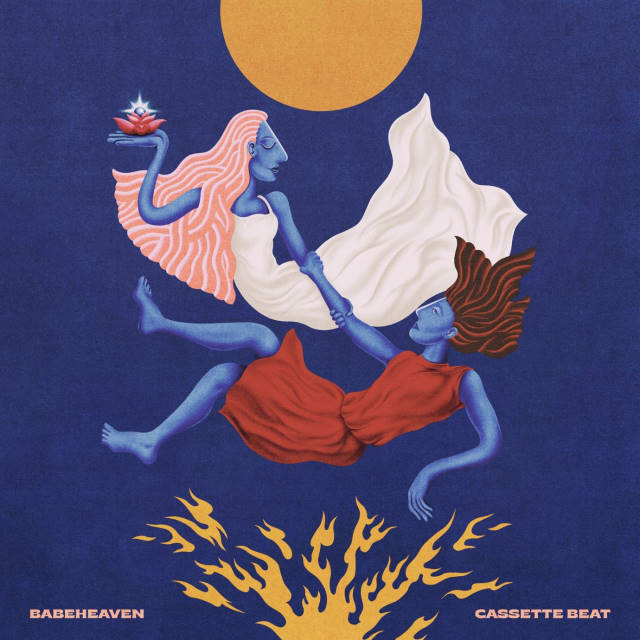 I've been fortunate to see London band Babeheaven play live on three ocassions and it's always been a treat. But I'll admit they are a band who had slipped my mind in recent times, so it's great to see they are back with a new single in 'Cassette Beat' and even more exciting is that they have their debut album 'Home For Now' coming out on November 6th via AWAL.
'Cassette Beat' contains everything that you'd expect from a Babeheaven song. It's dreamy, chilled, soft, perfectly paced and of course has the beautiful vocal of singer Nancy Andersen. They have a jazzy edge to the music as well which gives a lounge pop feel.
Babeheaven really remind me of a UK version of Men I Trust. Every song transports you to a beautiful place in your mind. To a world where everything is OK, everyone gets on, there are no wars, no homelessnes, no poor people struggling to makes ends meet and feed their children, no bigotry etc. And 'Cassette Beat' is no different in offering up that feeling as you listen to it.
Talking about the track Andersen had the following to say:
"I wanted to write a song about creation. Whenever we create we subsequently end up destroying something in a huge way or a small way. But there is always light behind the dark even when you can't see it yet. It's also a comment on media, how we ingest it at an unhealthy rate – the news becomes fads instead of feeling real. I wrote this song about communication and how we consume it in so many different ways. I didn't want it to be too negative so I wrote the chorus as a relief from the darkness of the verses."
It's great to have Babeheaven back. I look forward to once again seeing them live when the situation finally allows.
Follow Babeheaven on Facebook.
Morph