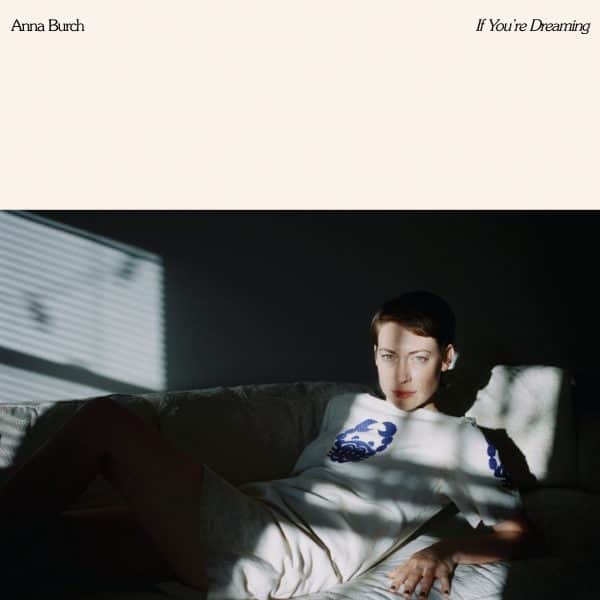 There's a very light sense of narrative when listening to Anna Burch's second offering If You're Dreaming, where songs tie up and explore much larger themes in the scope of the whole album.
Funnily enough, in an album that's called If You're Dreaming, the concept of dreams turns up very early on in the track-listing, and allusions to dreams as a way of working out problems and emotional conflicts echoes throughout. The aim here is to use the theme and Burch's sound as a way of conveying that experience. "I'm tired." The first words on the album from opener 'Can't Sleep' hit this home.
Burch's sound is not too dissimilar to predecessor Quit The Curse, with jangly guitars and a soft vocal that never does battle to be louder than the music, but here it feels darker, moodier. The closest contemporary is one that's been in commentary on her work before, and that's Alvvays. It feels bad to bring it up again in yet another review (in fact, Burch recognises them as an influence) but the dreamy-pop sound is in a similar vein. But with the audible aesthetic that's attempted – the dark jangle-ness works in nailing this vibe.
Introspection is a key theme here as well, with self-doubt and confusion being thrown in for good measure. The first half provides a slow setting of the tone of frustration of relationships. Halfway point 'Keep It Warm' helps to keep your attention…warm, for the lack of a thesaurus as it transitions you to the next part of the album. It's in the second half where the album really comes alive.
It may seem as if this means that the album is back-loaded, but what it does deliver is the perfect excuse to re-listen. Knowing where the album's theme goes and the direction the lyrics go in, they provide more context for the first half. A listen that gets more rewarding the more often you revisit, If You're Dreaming is a step above Quit The Curse and a great album to soundtrack those up and coming hazy summer evenings.
If You're Dreaming is out April 3rd via Polyvinyl Records.