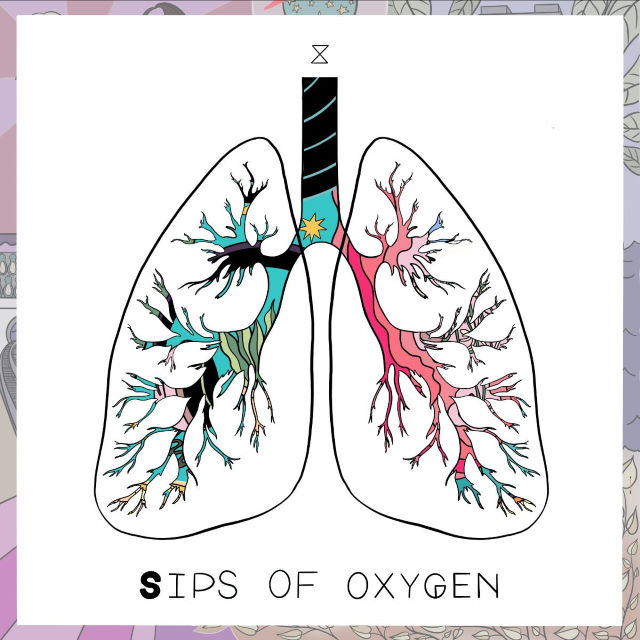 Capturing the immediacy with which a life comes to its natural end, ALMA's new single 'Sips of Oxygen' is a 3-minute journey through the memories and final moments of the song's primary character, who is simultaneously someone and anyone. The Brooklyn trio's tight vocal harmonies and pared down song structures are reminiscent of American acapella folk music (think American-born female three piece Mountain Man), but their narratives supersede the boundaries of nostalgia, verging into the future as well as the past.
Though weightless and angelic in its delivery, this new release bears the brunt of existential dread. It asks the listener to ponder the fundamental urgency of life, hitting us hard with the realisation that in a matter of seconds such a life can be extinguished in a breath. Despite the cold rationality of its lyrics, 'Sips of Oxygen' maintains a celestial charm, owing to both its harmonious vocals and haunting silences.
The song strikes a delicate balance between realism and imagination, treating each stage of the life in question like a scene in a movie or a chapter in a book. Home video recordings taken from real events blend seamlessly into the bulk of the song, which floats between deathly silence and choral harmonies. The trio's harmonies are pure and perfectly synced, inviting us to question whether we are hearing the rationalisations of mortals or the seraphic chorus of a higher power.
The girls' vocals oscillate between quiet and loud, hushed and powerful, and we feel the force of their existential confusion with the repetition of the song's final line, "How in the hell does it come down to sips of oxygen?". Poignant and thought-provoking, this new release is a lesson in the simple art of story-telling.