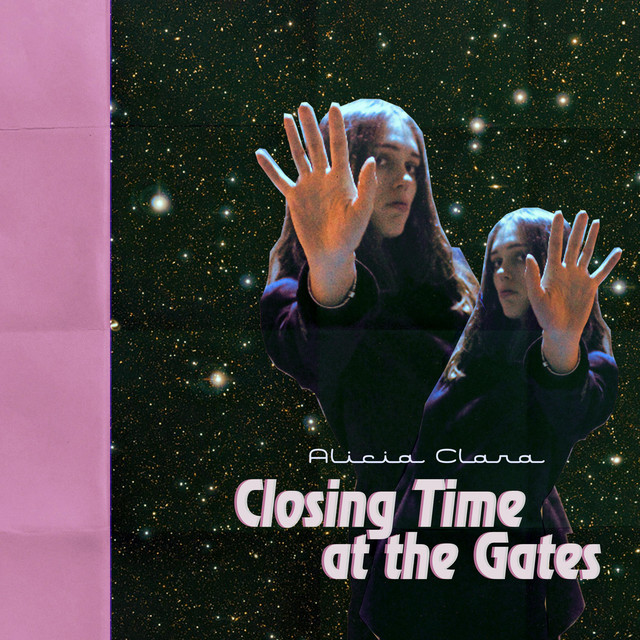 Montreal's Alicia Clara has released new single 'Closing Time At The Gates'. It's a dreamy synthpop track with Clara's honeyed vocals floating deftly over the top of the music.
The vocal is one of the highlights on the song for me. It's sugary sweet and a little breathy making for a gorgeous listen and along with the softly paced lush music 'Closing Time At The Gates' becomes a sad pop song that will warm your heart.
Talking about the song, Clara had the following to say:
"'Closing Time at the Gates' is about feelings of confusion towards my hometown, about my love/hate relationship with it. I think everyone can relate on some levels – it's feeling pressure from a group of people regarding our personal choices, yet needing the comfort of returning to them once in a while. It's feeling inadequate, it's belonging to no one, nowhere, everywhere.
The inspiration came to me when I was back home for a few weeks and got asked repeatedly by people I didn't know very well, "When are you moving back here"? As if my final destination had to be my hometown – as if it was "closing time at the gates" soon. Hailing from three continents to begin with (dad is Swedish-Peruvian and mum is Québécoise), I started questioning my own sense of belonging; was I doing the right thing? Was I betraying anyone? Where should I be? I was frustrated and upset at having to justify my whereabouts, at being seemingly tied down to one root—when I happen to have more than just one. I realised I'd been having this debate with myself—more than with anyone else—all my life, and being reminded of this confusion by others prompted me to write this track.
While this is my own version of the story, I felt the song would make sense to others too. Too often we put pressure on ourselves to fit expectations and to please, losing track of who we are in doing so. Relationships, careers, you name it… There we need to say it loud and say it real, we're enough on our own, just us; we're in control."
Follow Alicia Clara on Facebook.
Morph