Monday June 1st – 7:30pm to 11pm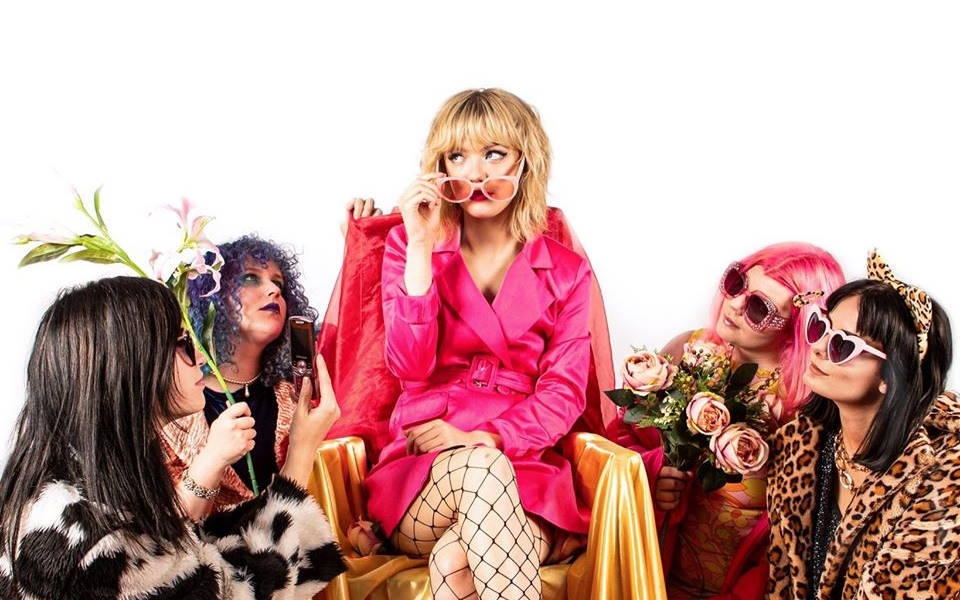 The Seamonsters
The Seamonsters are an indie pop band from Sheffield, driven by ethereal vocals and 80s inspired synths. Influenced by Pulp, Altered Images and Orange Juice. After spending their summer playing festivals up and down the country, The Seamonsters are picking up support from major blogs, bbc introducing and This Feeling. With big plans for releases in 2019 and a tour in the works The Seamonsters have been noted as "2019 ones to watch" by the likes of This Feeling and Pirate Studios.
The band's most recent single "Blue Movie Baby" (recorded at Yellow Arch Studios and produced by Harry Roke of YVES) has opened them up to a bigger audience and showed a different side to The Seamonsters' music. "Blue Movie Baby" combines a retro aesthetic and feel with powerful drums and fierce guitars.
"Their sound, songs and spirit is driven by 80s inspired synths and dreamy angelic vocals with an edge that more than hints at a very exciting future for the 6-piece. Ones to watch."- Gigslutz.
Their debut single Lost (And Found) created a social media buzz around the band and started an interest in what was to come. Following this The Seamonsters sound was described by platforms such as the popular music blog Punktastic as "undeniably charming indie music" and by We The Germs blog as having "emotion packed fantastic guitar lines and an all-round summery feeling".
The Seamonsters have recently played alongside Hinds, The Undertones, Drenge, Bill Ryder-Jones and Kate Nash.
"The six piece band from Sheffield make honest and undeniably charming indie music with bright, sepia tinged guitars, eclectic and interesting drums and falsetto vocals." – Punktastic
"The Seamonsters are a Sheffield band with their sights set on indie stardom." – FEISTY
Quentin Francis
Quentin Francis are a midlands-based supergroup spearheaded by Matty George of The Sunset Beach Hut, with Luke McCrohon (TSBH) on bass, Ross Carley of Echo Beach! on lead guitar and James Morris of La Dharma on drums.
Emzae
Described as "one of the most interesting up-and-coming artists in the Midlands" (MusicNotts), Derby-based singer-songwriter Emzae is building a loyal following for her unique brand of self-produced electronic pop which has received praise from the likes of BBC Introducing and Transgressive's Toby L.
Her captivating and emotive live set has landed her slots at a number of festivals including Dot to Dot and Beat the Streets, along with tour stops in Manchester, Birmingham and Sheffield.
Emzae's music has been described as "atmospheric and assured" (Mike Wright, Cambridge Music Reviews) and combines often ethereal, emotive vocals with thought-provoking, perceptive lyrics and intricate production, attracting over 25,000 listeners and Spotify editorial support for her track Lucid Dreaming.