Wednesday November 18th – 7:30pm to 11pm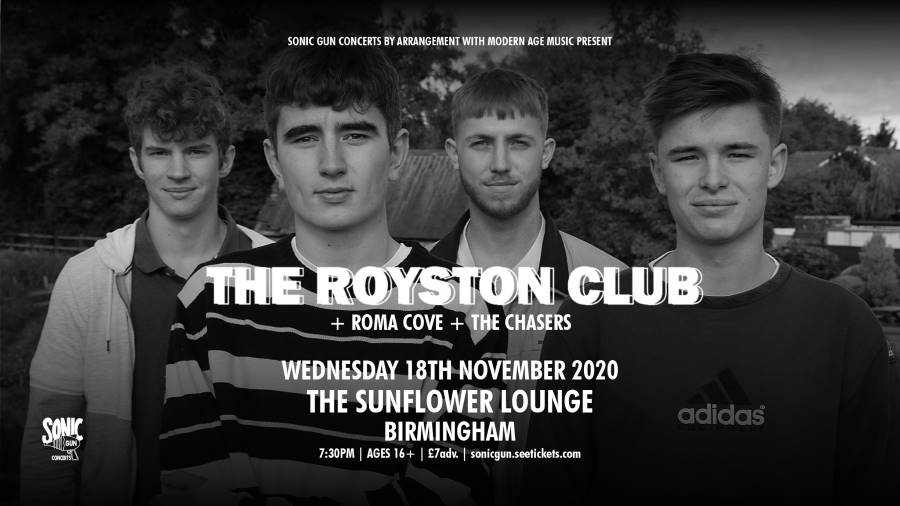 The Royston Club are a four-piece indie band formed in Wrexham, North Wales in late 2018. The band consist of Tom Faithfull (Lead Vocals and Rhythm Guitar), Ben Matthias (Lead Guitar and Songs), Sam Jones (Drums) and Dave Tute (Bass) and have gone from strength to strength in their short time of playing together.
Having gained a loyal local following, the band released their first single Shawshank in March 2019 which due to the amazing reception and success of the single, prompted the band to release Waster in May 2019, Kerosene in October 2019 and now their first EP This State I'm In which was recorded at Parr Street Studio's and was released in March 2020. As well as the well-written, produced and recorded tracks, The Royston Club have also made a name for themselves with their emphatic and electrifying live shows, reinforcing themselves as one of the most exciting up and coming bands who can't wait to keep making music for an ever growing audience.
Support provided by Roma Cove + The Chasers.