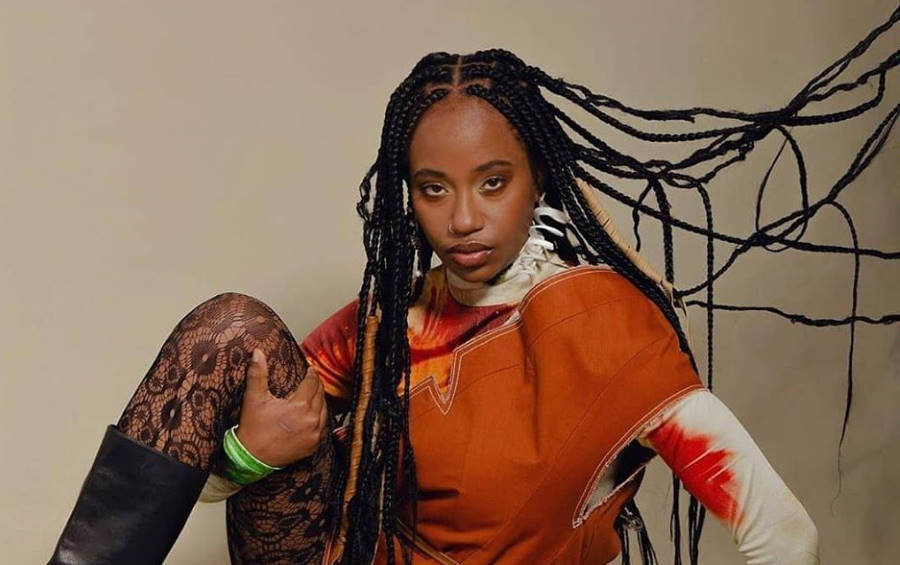 On Modern Dread, Social movements and Croissants: Chatting to Denai Moore
Since 2013, Denai Moore has been producing genre-free, thought-provoking music, making her coming releases unpredictable and stimulating. Her third album 'Modern Dread' is out 3rd July and promises to be no different. With three singles, 'To The Brink' 'Cascades' and 'Motherless Child', they set the tone for a more electro focused album exploring new emotional aspects of her inner world whilst still confronting the collapsing world around us.
Denai has worked with many famous names, after gaining prominence from SBTRKT at the beginning of her career to producing this album with Everything Everything guitarist Alex Robertson. I chatted to her about this album and her food business 'Dees Table' highlighting the huge range of talents she has as not only a musician, visual performer but chef as well!
Hi Denai, how are you feeling about the new album?
Yeah, I'm really stoked! This record was a lot harder to make than previous ones. 'We Used to Bloom' happened so quickly. Me and Steph did it in two months and created that entire record. But, with this record, Alex from Everything Everything was touring a lot with EE and had a kid, he moved out of London and I moved out of Margate. So, a lot of stuff happened in between which forced us to have chunks away from the music, so we made it over the past year and a half. It feels really nice to have it out in two weeks!
What are you most excited for people to hear?
I love the opening half, obviously I love the whole record, but the opening half has my favourite chunks of songs. I think a lot of it and a lot of parts of the record are parts of me that I haven't necessarily shown or explored sonically before. Not for any particular reason, just the nature of me and Alex working together, it was always going to feel quite bold and unapologetic.
I saw your youtube series about the 'making of' the record, you spoke about the album title being very fitting for these times. We're going through some really tough and horrible times, how do you think music can influence, help or hinder political and social movements?
I think that what happens in the outer world 1000% affects our inner world, I think art has always been shaped by what happens politically. If you think about specific movements of our time they always coincide with music, like punk, the birth of hip hop, and jazz. All of these things that have come out are a reflection of society in a way. We've definitely even seen microbites of that, with like Slowthai, and his work on Brexit, then Kate Tempest as well.
I'm really interested to see the records that are being made in this moment. It feels really inevitable for me. When I was making this record, just like anyone else that exists on the internet, and are conflicted by almost everything happening at the moment, I think it would be hard not to write about it. On the daily, we're thrown all these massive curveballs, that we carry into our work and rest on our head. We're then thrown this onslaught of adverts in between of the terrorism. It's this really weird way to exist, that to me Modern Dread really conceptualises. That whole feeling of being alive right now.
The whole video for 'To The Brink' is really stunning, I love how you offset the music, beauty of Margate and the horribly harsh reality of what is going on around us. How do you think you can use surrealism as an escape or extension of reality?
I think for me visuals are so important, especially in the age where art lives so much through its visuals and how it is presented to people. If you have an important story to tell or a different way to visually stimulate people, like any time in music history. It was really exciting to create visuals for this record, and to create these kinds of visual messages that reflected Modern Dread. 'To the Brink' was definitely influenced by global warming, and there was a Brexit reference in there as well. Just all the things that are happening politically that effect our internal limit. That concept of being at the brink, or breaking point of too many things that are happening or just wearing on us. Being able to display those messages through the visual as well as the music.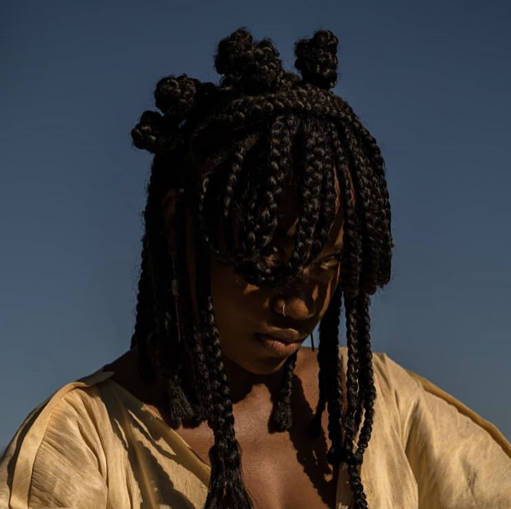 Now that you have become more established, do you think you've got more freedom to play around more with visuals?
I think I just understand it a bit more. I remember when I first came out as an artist, I released my first EP when I was 19, my understanding of existing in the music world, was very much so just about music. I just was very stimulated by that, as I toured and worked with more artists, like SBTRKT, for instance, when I toured with him when I was like 20/21, he really showed me how the visual is so important as well. I think I have learnt a lot by being an artist in this industry and playing live more and working with different directors. This time around that was more of a conscious thing. More so, because I'm just more experienced with working with directors and understanding the things you can do. Also working with different art direction, I think I have a lot more ideas as well.
I've seen your food Instagram page (Dee's Table) that's really cool, how have you found the food world?
I think food and music are very similar. A lot of the ideas I make with Dee's Table, are very unique to the way I perceive the food I grew up with. A lot of it is me trying to figure it out and try things out. Creating recipes that feel very interesting and fun to me. To me it's another form of creativity that reflects and allows me to reflect the way I see myself in food.
Have you got anything you're developing with that, or coming out?
I think my two big hopes are to have a restaurant or release a cookbook, something like that. During lockdown I have been writing a lot of recipes which has been really fun and sharing it a lot more, just because I've had more time at home that allows me to do that. I think I'd love to write something. I'm also really interested in food history in general. How through our history certain types of dishes have come out. I've also been reading a lot more on the origins of a lot of things. For instance, I learnt recently that croissants are originally from Vienna, it's an Austrian pastry which is really interesting. I think food history could be something interesting to look into.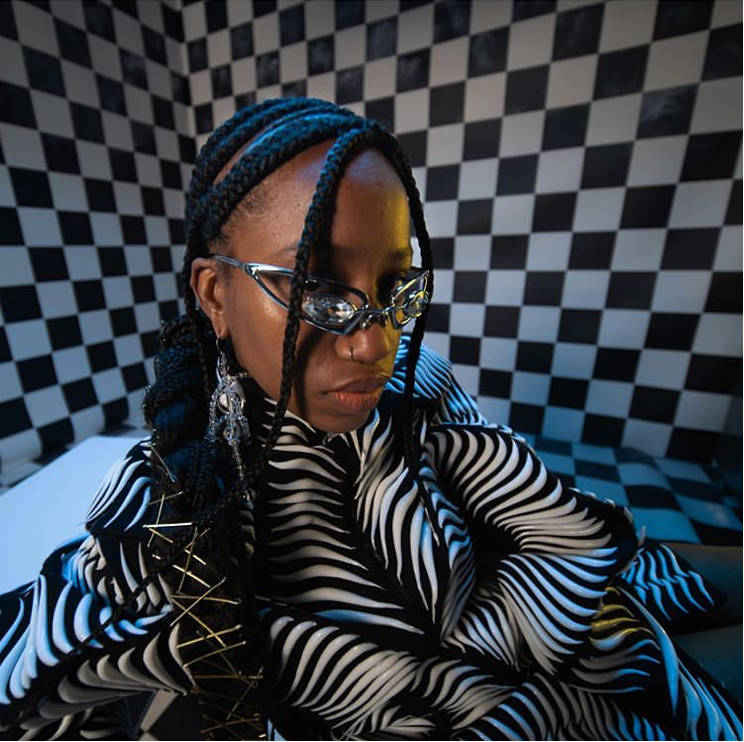 Is there anything on vegan food history you've seen, especially as it has been marketed as a 'new' thing?
I think it's interesting because so many cultures like Hinduism, Buddhism, even Rastafarianism, there has been a strong display of vegan concepts or lifestyles, where they don't believe in eating things that have been alive. I think it has existed in so many different cultures. In terms of restaurant culture, even when that is relatively new, I think it is amazing to see it grow the way it has the last couple of years.
It's great seeing all the different options popping up because even five years ago they didn't really exist.
Yeah exactly, I think it's amazing, especially at the moment, we're in an age of kind of breaking all the rules in so many different contexts. It's amazing to see the fusion world of food, and people are combining their heritage, food they've grown up with food they've consumed in their environment or travelled to. I think that's really exciting and amazing to see and shaping what's happening right now.
Order 'Modern Dread' here, out 3rd July.