The Seamonsters
The Sunflower Lounge
Review by Ian Paget
Photos by Harriet Ensor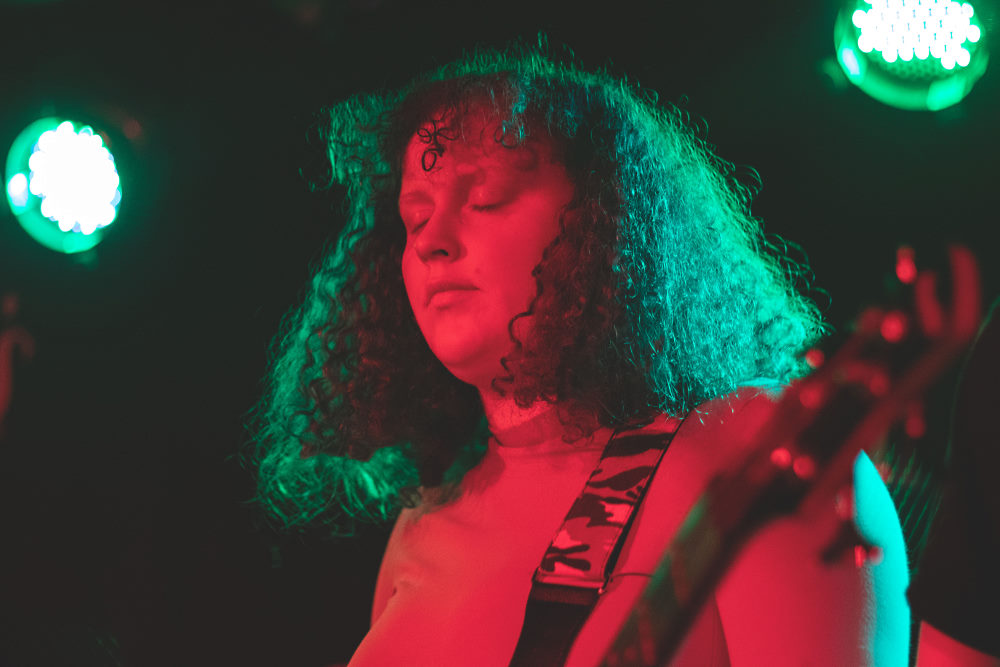 Hailing from Sheffield, youthful indie band The Seamonsters embark on a short tour having already made a big splash in their hometown with some high-profile gigs over the past couple of years. Opening with the introductory call to arms of 'Are You With The Band?' the five-piece make the most of the cramped stage with singer Naomi managing to make her presence felt despite the lack of space.
'How To Be Famous' (featuring a standout performance from drummer Ciara) and recent single 'Blue Movie Baby' hint at the glamorous pop of Sheffield icons Pulp and The Human League, with enough punkish exuberance to bring comparisons to early Blondie into the frame.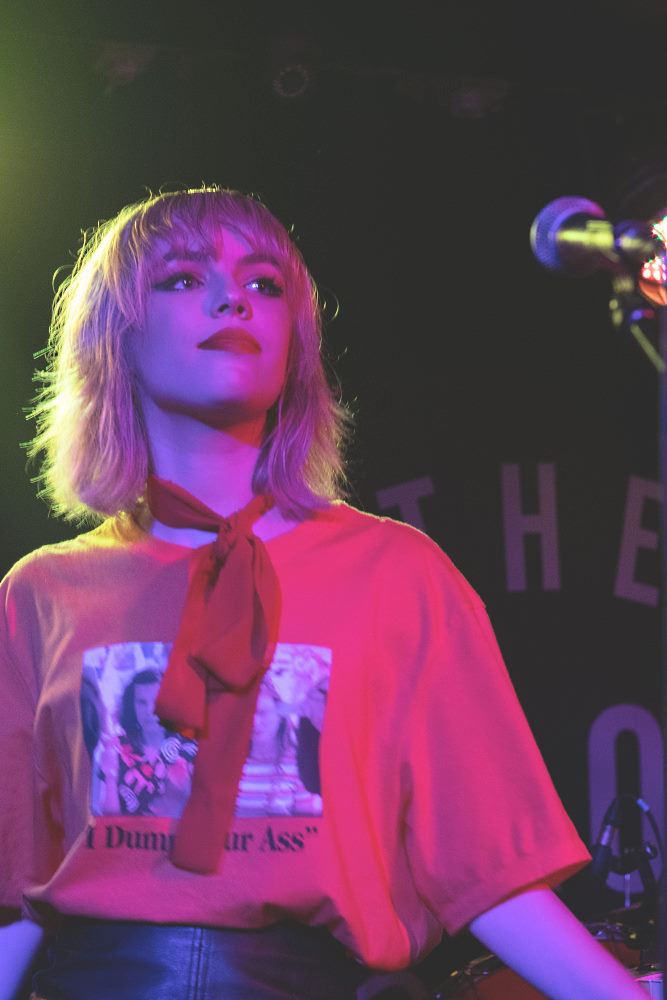 'Hawaiian Space Bop' features a more synth-heavy sound, with keyboard duties split between Naomi and bassist Lauren in the wake of recent lineup changes, whilst a fun cover of The Ting Tings' 'Shut Up And Let Me Go' acts as an invitation to dance alongside early track 'Wonderland'.
Perhaps the most rewarding thing is seeing how the band have developed their sound in quite a short time, with 'L'Amour Est Un Jeu Fou' showcasing a mellower sound and the closing 'Lost (And Found)' now a fully realised indie anthem in waiting.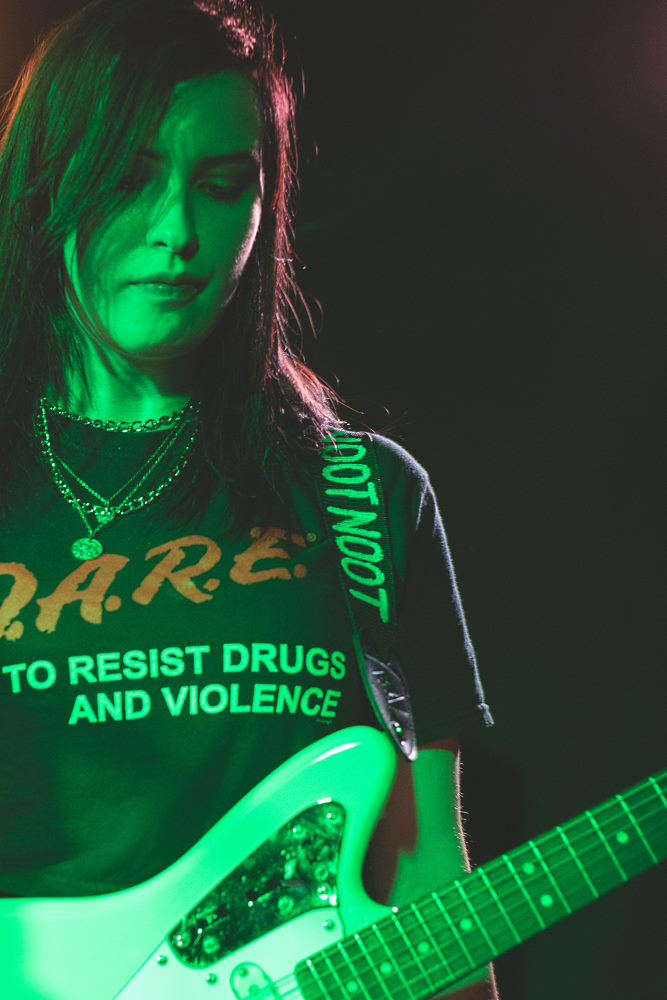 PJJ's hazy psychedelic indie set has an undeniably summery vibe, full of catchy melodies and processed guitars that bring to mind Tame Impala or Swim Deep's early material.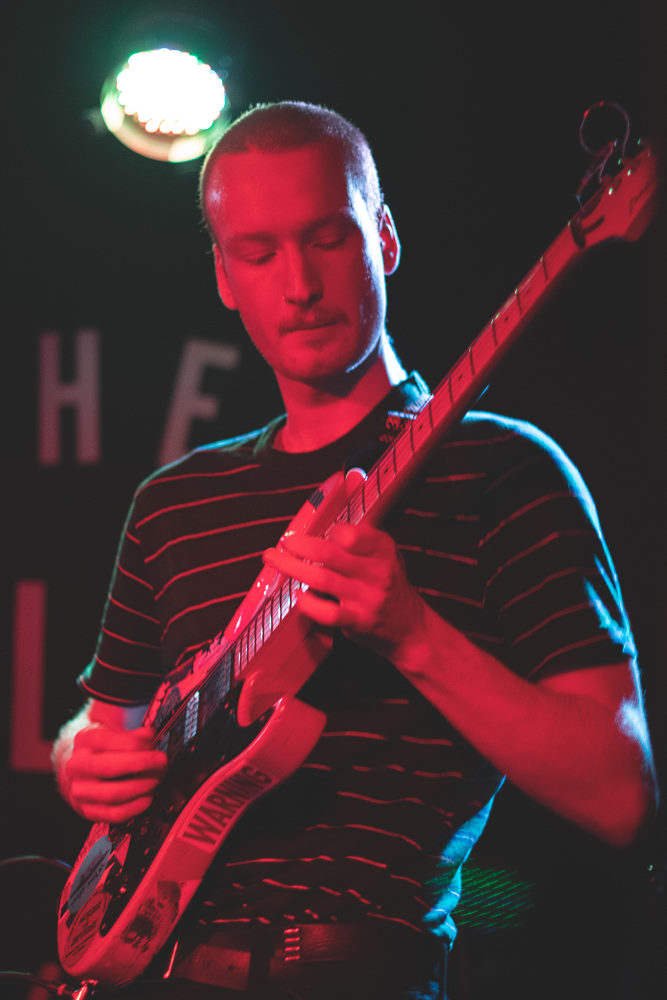 The highlights are perhaps the laid-back, mellower tracks such as 'Panic Over' and the excellent 'Reach Out', but there's also a quirky, fun side to the band which culminates in set-closer 'Dance With A Boy', featuring a kazoo, some mid-song shouting and off-kilter keyboards, making for a raucous ending that goes down really well with the crowd.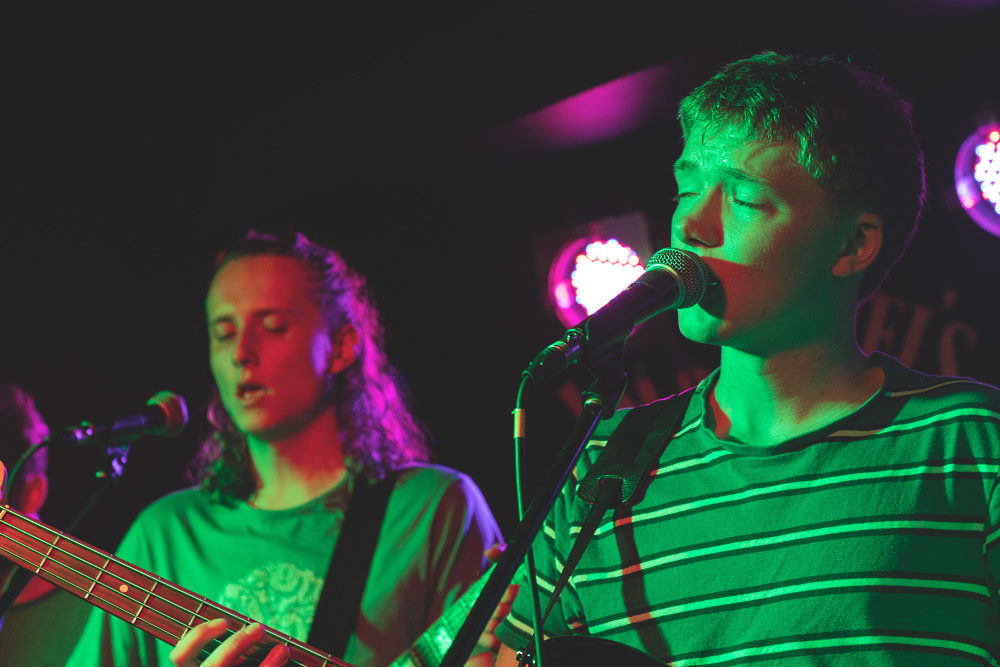 Armed simply with a synth and a sampler, Emzae's sparse but gloriously melodic electro-pop has long been championed on my local scene in Derby, and with her most recent batch of songs it feels like things have really stepped up a level. Opener 'Star Sign' is an older song that sets the tone with a strong vocal performance and a light melancholic backing, whilst it's interesting to see tracks built up using the sampler and embellished with synth lines on the likes of 'Another Lesson Learnt'.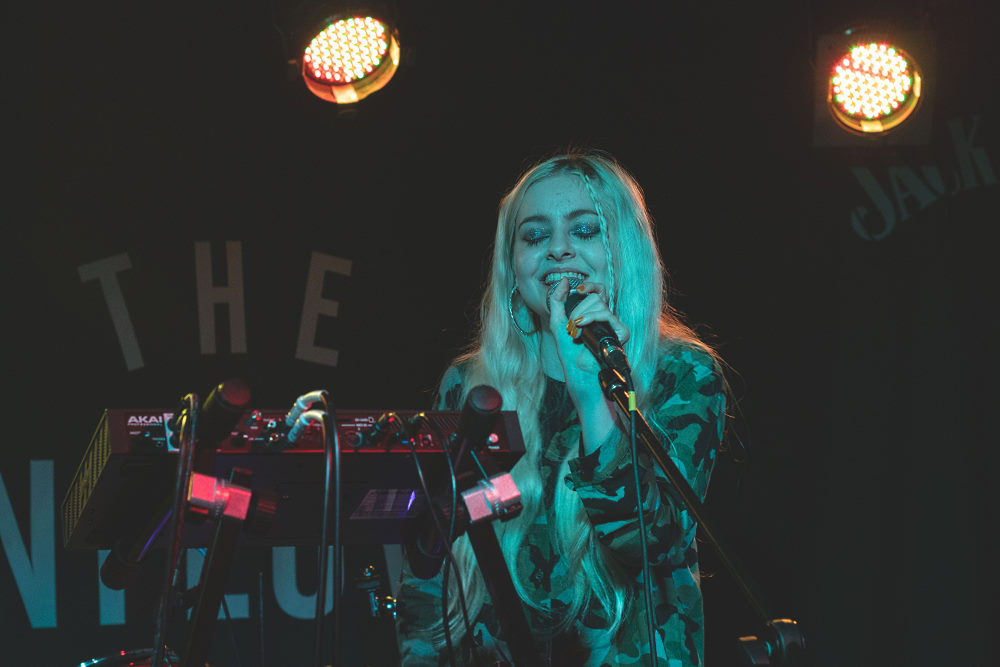 The crown of the set is the Goldfrapp-esque 'As This Day Fades To Another', featuring harder beats and catchy melodies before the more downbeat 'Flown' and 'Lucid Dreaming' finish things off.
Genevieve Miles and her band kick off the evening with an upbeat set of summery indie pop that has the crowd dancing right from the beginning. 'Friday Feeling' in particular is reminiscent of the kind of bouncy carefree style of Jerry Williams, whilst the semi-acoustic 'April Showers' shines a light on Genevieve's singing and songwriting skills.
She tells us it's guitarist Harry's final gig with the band before moving away, which calls for "some extra dancing", and the lively 'Bookshop Boy' provides the perfect opportunity.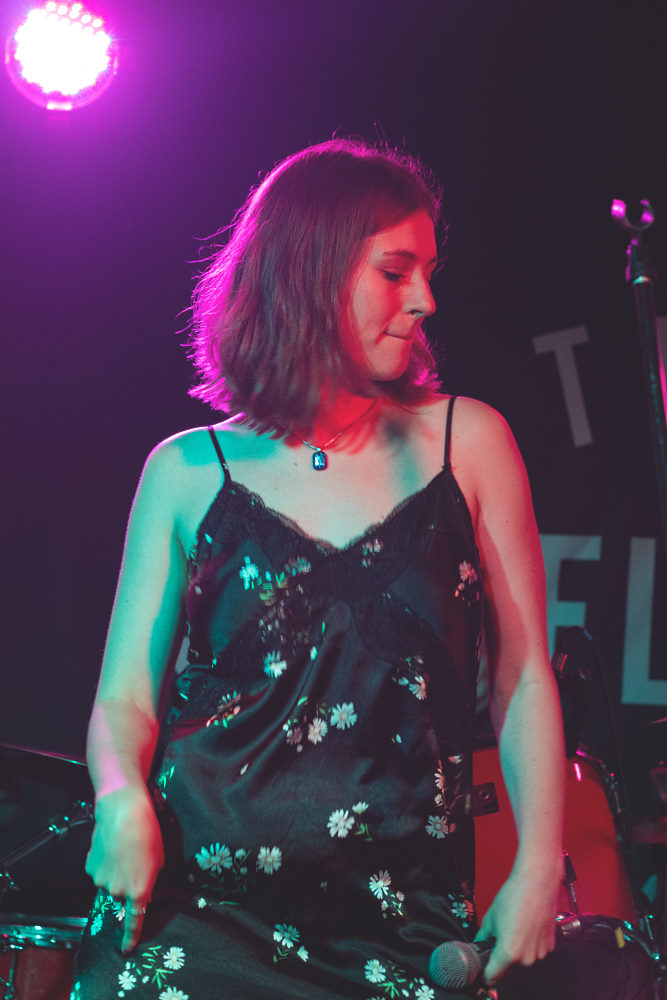 It's good to see such a good turnout and receptive audience throughout the evening, and they're rewarded with some fantastic performances tonight.