Peaness
Hare & Hounds
Review by Tracey Bowen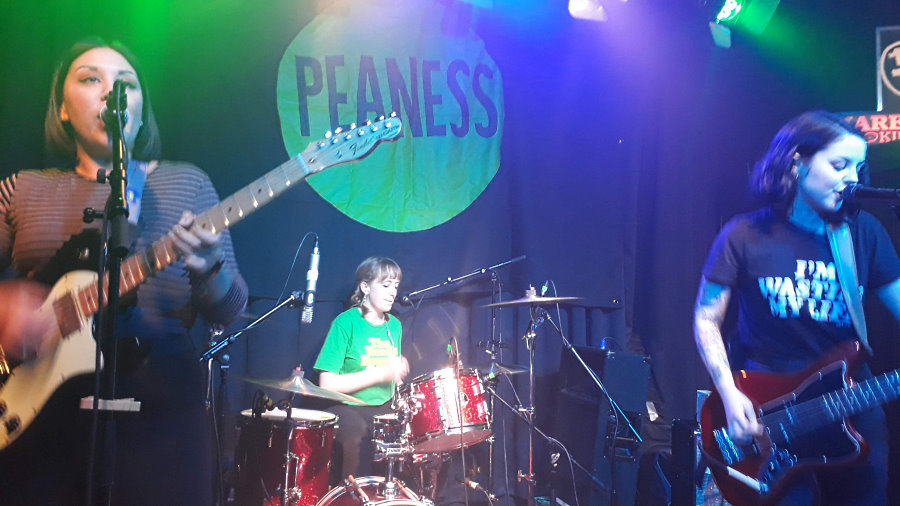 Audience participation can often go awry, especially if Peaness is involved (oh yes, there's the first band name pun only one sentence in. I'm not sorry and I'm not promising there won't be more). Now we know Mark E Smith was fond of firing band members on stage but I'm not sure even he threatened to fire the sound engineer in the course of a gig. Poor Jack went AWOL and missed his cue to play the Who Wants To Be a Millionaire music as part of an "Ask the Audience" feature and was summarily dismissed from the stage (though they immediately begged him not to leave them)
And if you think that's an old TV reference for such a young band, bear in mind they came on at the start of their set to the IT Crowd theme tune and drummer Rachel is sporting a Pet Sounds t-shirt. Y'see, Peaness don't have to try too hard to be cool – they just are.
With plenty of 6 Music play of their new single 'Kaizen', and fresh from a Marc Riley session earlier in the month momentum is clearly gathering. These girls are gaining fast in popularity. On this night, only 2 dates in to their first proper headline tour, they've sold out on the door in a larger venue than their last Birmingham gig in 2018. Some other dates are already sold out in advance.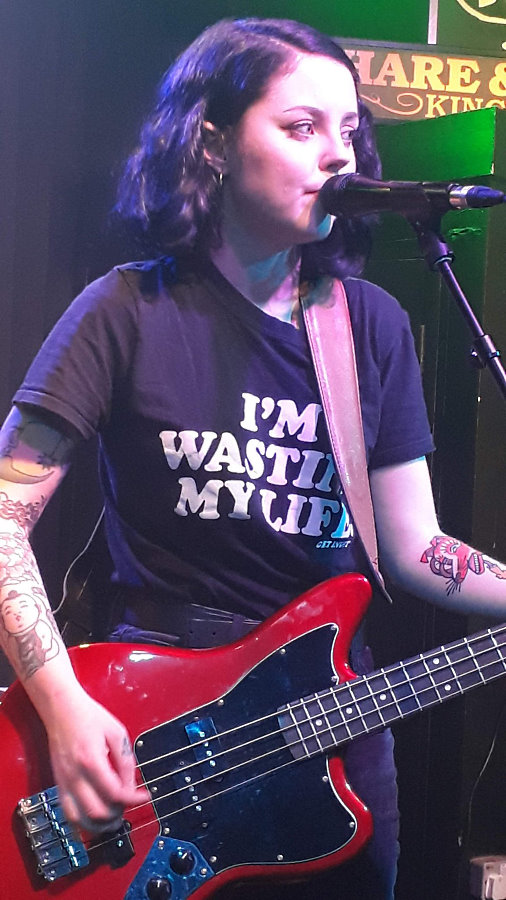 In their between song chatter, they're excitable and skittery but once they start playing there's not a hint of nerves. The bouncing pop-punk bass and drums underneath precise, clean-toned Fender riffs exude pure confidence. There isn't a wasted note nor beat. And oh those harmonies. How brightly Jess and Balla's voices ring out in crowd favourites like 'Same Place', 'Seafoam Islands' and 'I'm Not Your Problem'. And then there's my own favourite the sultry, woozy 'Skin Surfing'. I said in another review the song gives me goosebumps of desire. It still does.
In-between these we debate the new 50 pence piece, the plight of their single 'Breakfast', the release of which was delayed in line with Brexit, and get lessons in local dialect as Rachel asks the crowd to confirm to her bandmates that the Black Country greeting "ow bist?" isn't made up.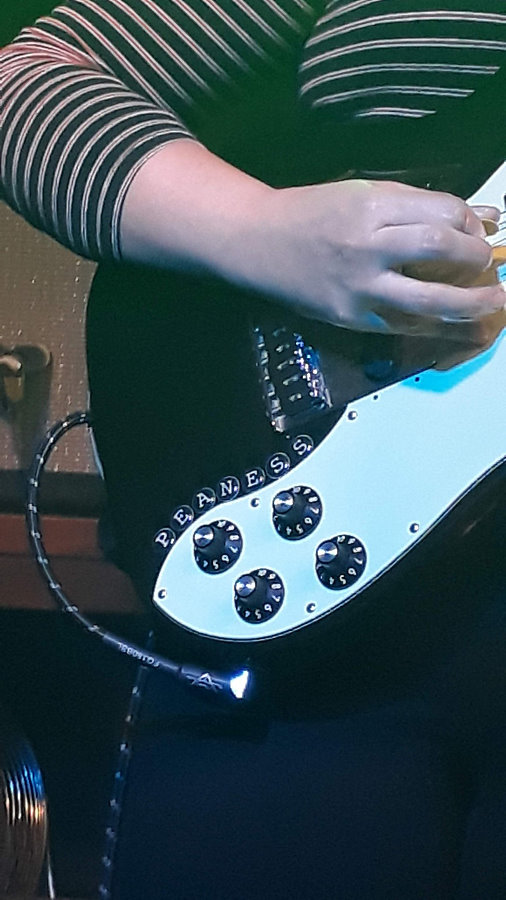 The group are clearly intending to have a lot of fun and enjoy the atmosphere on this tour. The set features a few newer songs too, including a delightful provisionally named "Beatles Song" which they're playing live for only the second time tonight. It's further proof of their perfect pop trajectory, if we needed it.
If you get the chance, do go see them on one of the remaining tour dates. There's always room for more Peaness in your life.