HMLTD
The Sunflower Lounge
Review & Photos by Robert Barrett
It's been about three years since HMLTD last played The Sunflower Lounge. A band with so much promise and media hype ended up kind of disappearing due to record label issues. However after fighting through the type of turmoil that might crush a normal band, they have returned to support their debut album "West of Eden"
Liverpool based art rockers SPQR looked like a group of lost doctors, all decked out in white aprons. It was with surgical precision that they cut through an arresting set of songs. And seemed to have a hell of a time doing it.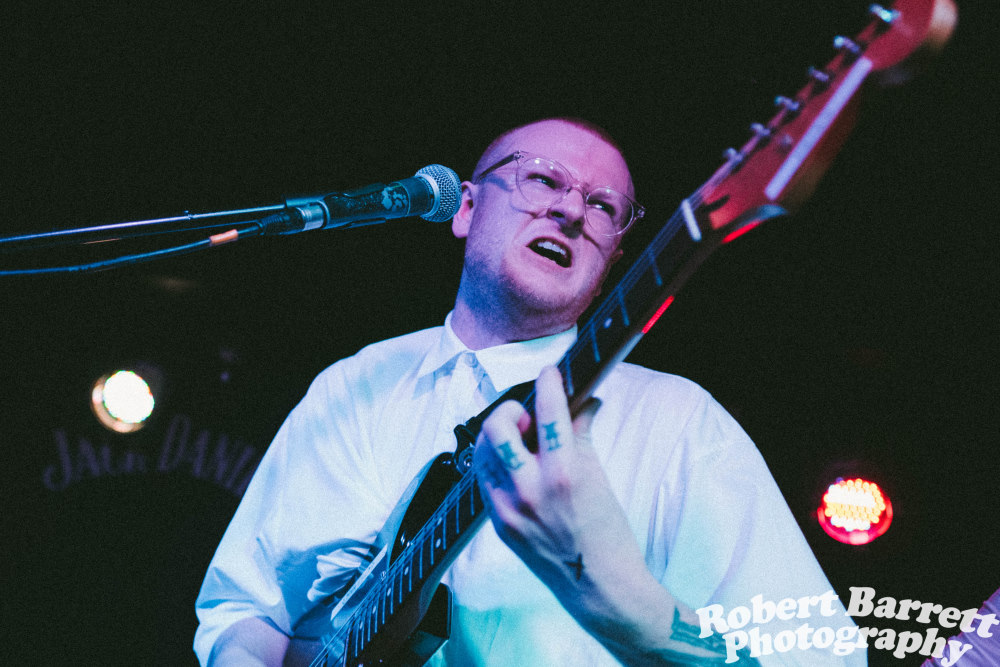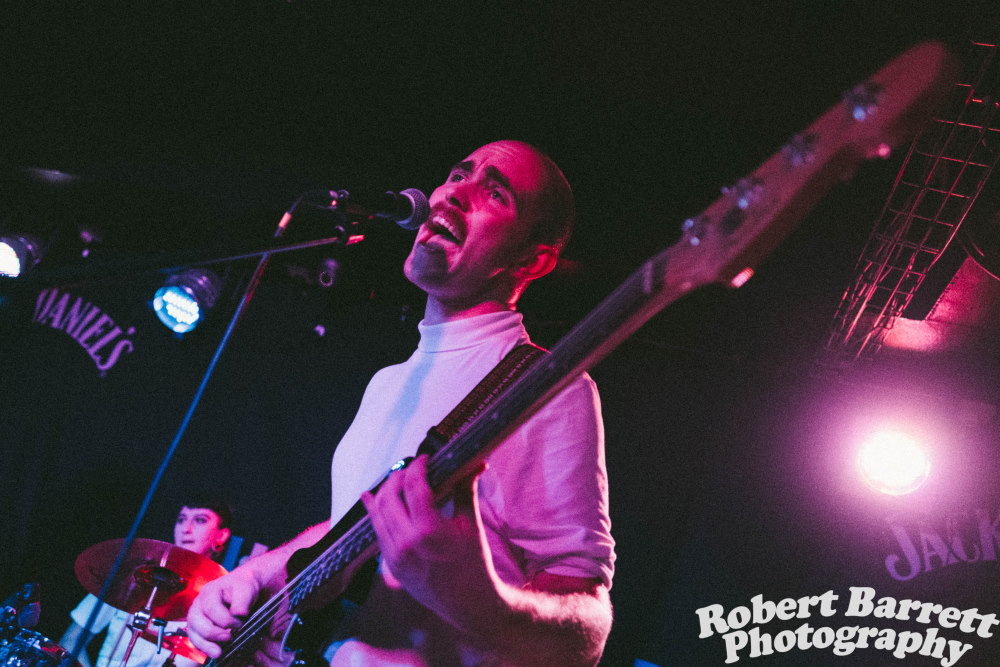 HMLTD, like a dark unholy force swept in by Storm Daniel started out by pronouncing that the West is Dead. A bold proclamation, but one that the band soundtrack with boundary pushing music on the album. HMLTD are known for the theatrical and in your face gigs, this was no exception. Vocalist Henry commanded the stage and the audiences attention. Resembling 'Thin White Duke' era Bowie, he was equally as mesmerising, bouncing around the stage with a manic energy.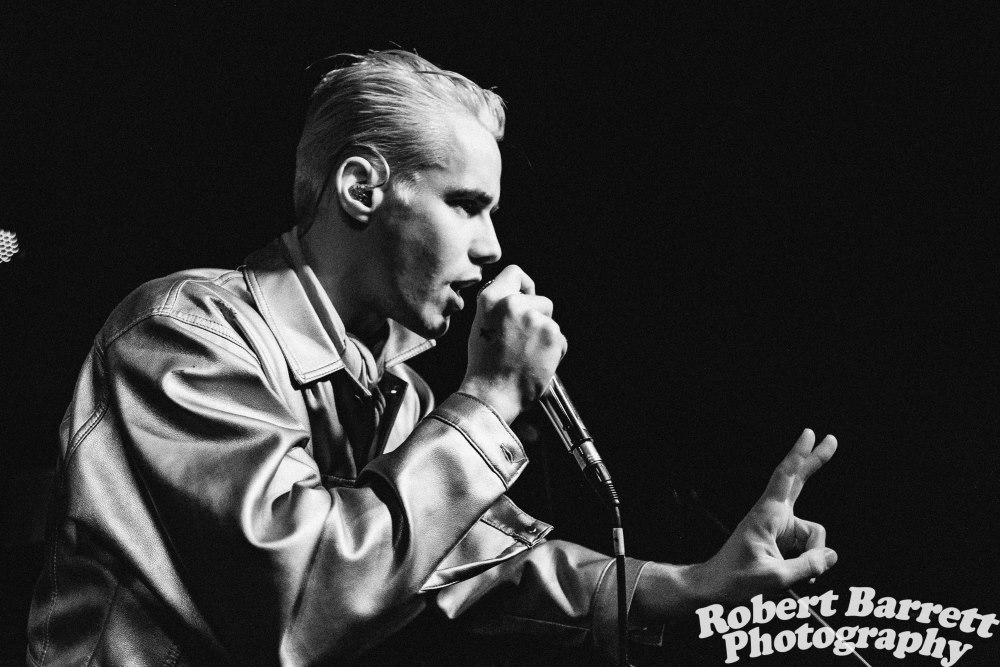 The squelchy synths of "Music" the soundtrack to a bleak apocalyptic club night. Even when the tempo slowed down for "Mikey's Song" the crowd continued to mosh.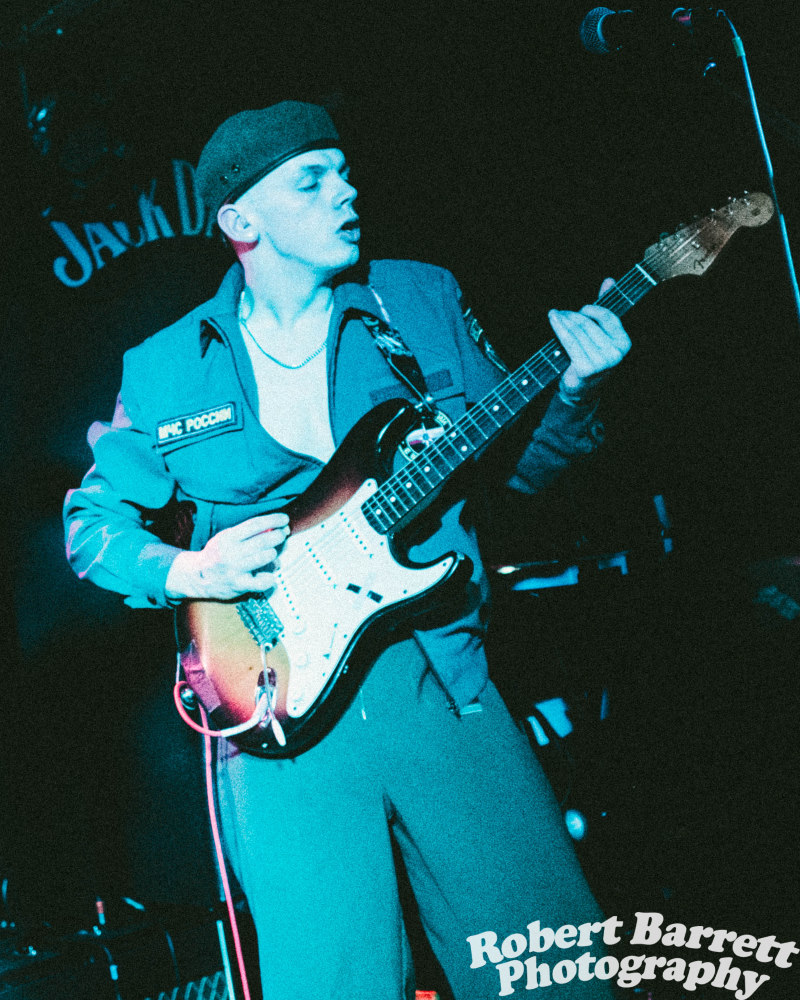 "To the Door's" riot inducing intro still holds all the power it did three years ago. The small Sunflower Lounge stage almost unable to contain the energy. Then "Stained" hit, and anyone who hadn't been bruised in the mosh surely gained a few black and blue marks to remember the show by.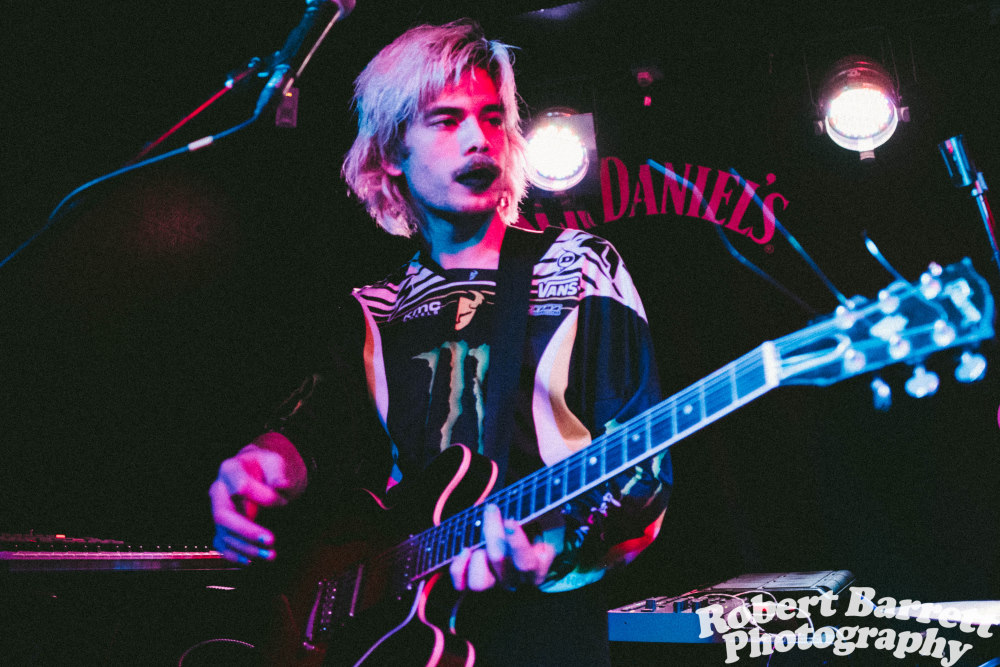 HMLTD has risen from the ashes of a major label deal gone sour like a technicolor Phoenix, still retaining the offbeat charm they have always had and the unmissable live shows. The West is Dead, long live HMLTD.