In 2019 I managed to go to 103 gigs. Coming up with a top 10 is always hard as it means you have to omit some gigs you loved, for example in an ideal world I would have got Surfbort @ Moth Club, Orchards @ The Sunflower Lounge, Camp Cope @ Hare & Hounds, Priests @ Hare & Hounds & The Ninth Wave, supported by Walt Disco, at The Flapper in to my list.
I also make a point not to include any of my own Indie Midlands shows in to the top 10. I do this so that I don't favour any acts I've booked over another. I'm proud of the acts I've brought to Birmingham this year, there has been some amazing nights and a few who could really have challenged for a place in my top 10 if I didn't have the rule. – Morph
10. Miss June @ The Flapper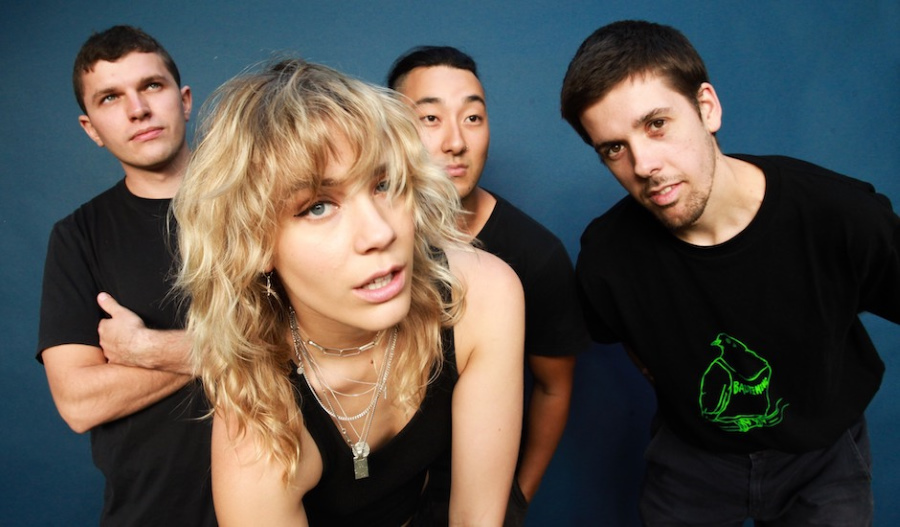 New Zealand quartet Miss June played The Flapper in September, although considered a joint headline they really were the main support to local act Shai Brides. Already with a great debut album released they came to Birmingham and played a set full of great energy. An amazing band who I really hope are back in the UK in 2020.
9. Pom Poko @ Hare & Hounds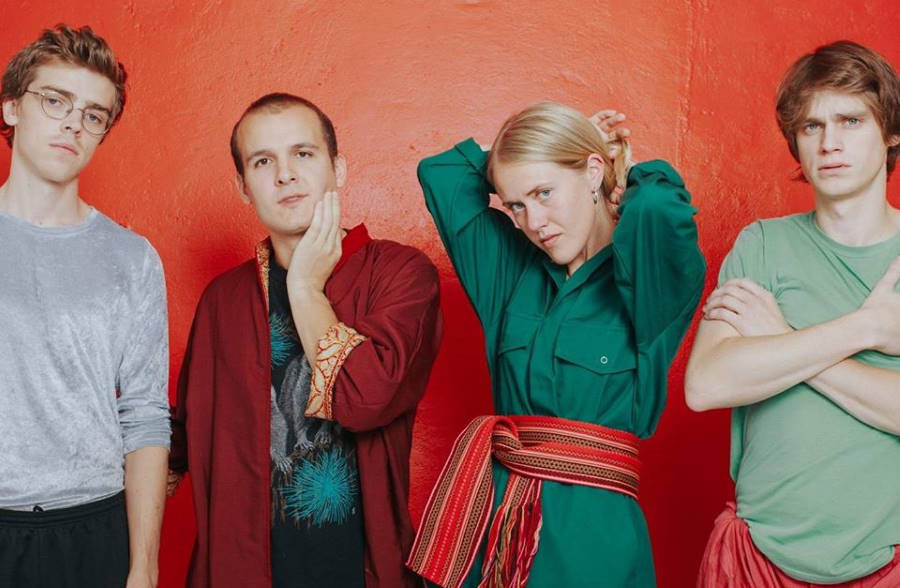 Norwegian band Pom Poko brought their jazzy punk-pop crossover to Kings Heath in October, packing out the big room in the Hare & Hounds and putting in a mesmerising performance with special mention to the energy of singer Ragnhild. A real "oh wow" performance.
8. Dry Cleaning @ The Castle & Falcon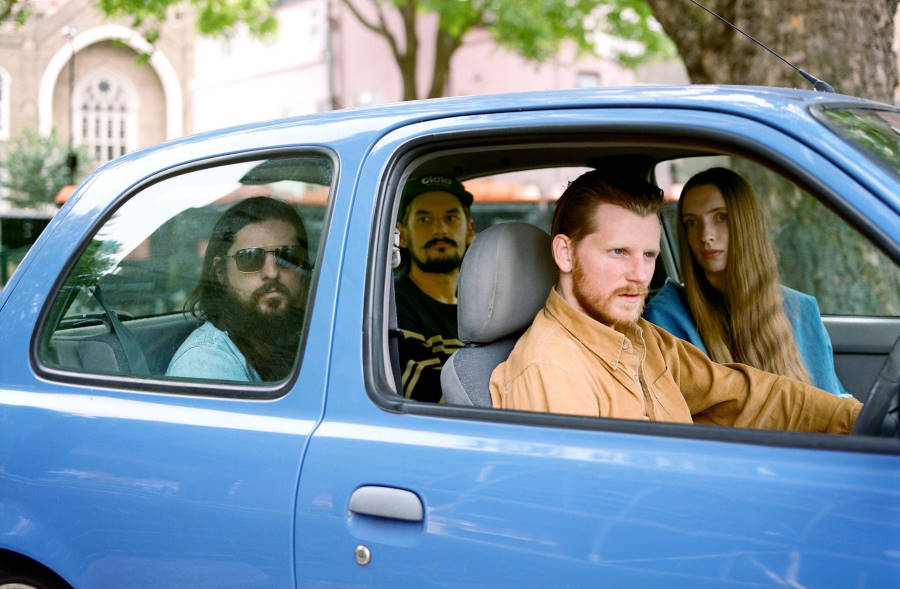 For me Dry Cleaning are one of the most exciting acts around. I first saw them support Surfbort in London last year and knew straight away there was something special about them. I could easily have chosen their headline gig at Hare & Hounds back in August but instead I am going for their set from the start of this month at The Castle & Falcon for the sole reason Social Contract also played and blew me away with their performance too. Already looking forward to Dry Cleaning at The Sunflower Lounge in February!
7. Just Mustard @ The Sunflower Lounge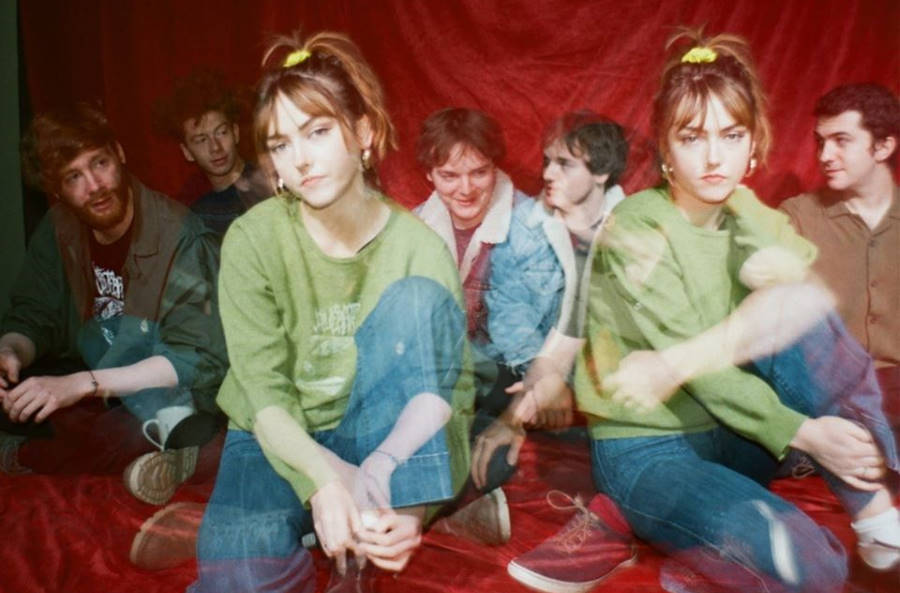 Just Mustard played The Sunflower Lounge in October. They came as a heavily hyped act who's releases to date sounded great but you wondered if they could capture the recorded magic in a live setting. The answer to that question was a very easy yes as they blew the roof off the Sunny with their atmospheric post punk sound. This was one of those gigs where if you attended with someone you forgot you were with them because you were so immersed in the sound. Amazing band.
6. Confidence Man @ Hare & Hounds
Since being blown away by Confidence Man when I first saw them at Dot To Dot Festival in Manchester in 2017 I've been in love with this band. They are just so much fun and have great tunes. Every Confidence Man gig is a spectacle and after playing the small room on their previous visit to Hare & Hounds it was great to see them sell out the big room back in July. If you've never been to a Confidence Man gig then you really are missing out!
5. Thyla @ The Sunflower Lounge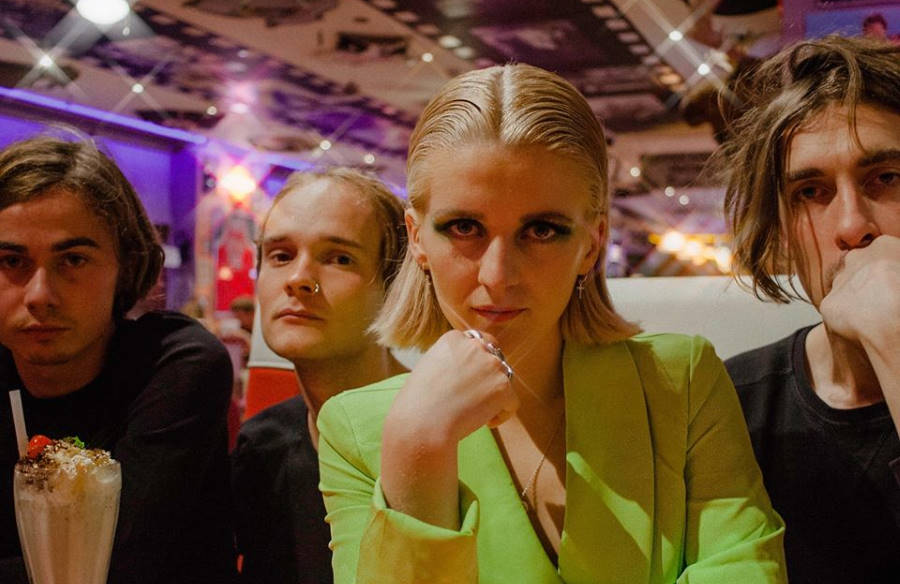 Back in 2016 I stumbled across a band called Thyla from Brighton and immediately fell in love with their music, so much so I got myself down to London at the first opportuntity to see them play. From that day on I became friends with the quartet and have championed them ever since. It's taken a few years and a lot of hard work on their part but now things are finally happening for Thyla and personally it felt so good to see them virtually sell out The Sunflower Lounge on their headline tour back in October. 2020 is going to be special for these guys.
4. Tropical Fuck Storm @ Dingwalls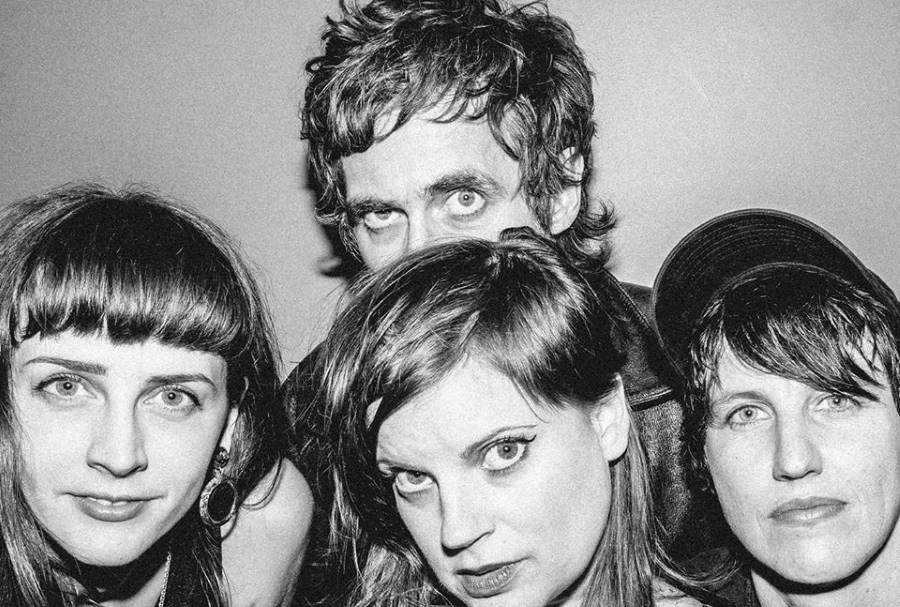 The first of three Aussie acts in my top 4, Tropical Fuck Storm were simply amazing at a sold out Dingwalls in Camden back in May. I attended with Indie Midlands contributor SdM and we didn't speak to each other once throughout their whole set, we were completely blown away. The 'up for it' crowd also contributed greatly to a top night. Hopefully Tropical Fuck Storm will make their way to Birmingham in 2020.
3. Amyl and the Sniffers @ The Bodega
I wasn't able to attend Amyl's gig at Hare & Hounds earlier this month due to it clashing with my friends Calva Louise playing at The Sunny, which gutted me as I love these guys so much. Fortunately I have seen them three times previously, in London in May 2018, and twice on their previous UK tour this year and whilst the London gig at The Shacklewell Arms at the end of March could easily have made this top 10 I've opted for the Nottingham gig on April 1st. April fools day and this 47-year old (then 46) fool decided to go right at the front and mosh, something I haven't done at a gig since my early 20's. It's fair to say I ached for days later but what an experience it was being right in the thick of things. I did decide the following day to officially announce my retirement from moshing however.
2. Press Club @ The Bodega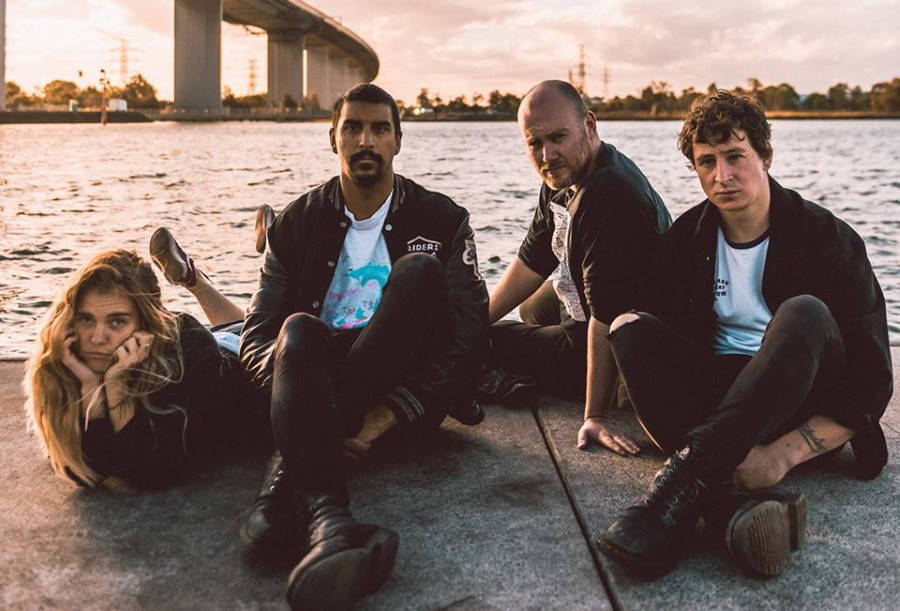 Press Club are a band I only discovered at the start of 2019 when their 2018 debut album was given a UK release. I was instantly hooked on first listen. I saw Press Club for the first time back in May when they played the Dark Horse and it was simply amazing. Despite there only being a handfull of people in attendcance Press Club's live performance was astonishing, especially singer Natalie Foster who is like a Tasmanian Devil, she doesn't keep still for a minute, her energy is amazing.
Press Club returned to the UK in August to promote their sophomore album 'Wasted Energy', there was sadly no Brum date this time so I went to Nottingham to see them. With a much bigger crowd than the Dark Horse gig the Melbourne quartet raised their perfomance levels even more and gave as good a live perfomance as I've seen in years. They are simply an amazing live band who I pray are back in the UK (and especially Birmingham) in 2020.
This gig also allowed me to see the awesome Gold Baby for the first time and I as good as booked them on the night for the Indie Midlands gig they played for me in October.
Also of note I got a £50 fine for trying to ride the tram without a ticket on my way back to Nottingham train station. An expensive night in the end but worth every penny! 😀
1. Wy @ The Sunflower Lounge
So Press Club would have been my No.1 gig of 2019 if it wasn't for the fact I am breaking my rule of not including Indie Midlands gigs in my top 10. With respect to all the acts I booked this year this one was just too special for me not to be my No.1.
In 2016 I had been listening to Soundcloud. I don't remember who or what I had been listening to but it had moved on to playing songs from a similar genre after the act I was listening to had finished. Suddenly a song came on that stopped me from doing whatever I was doing and I looked to see who it was. The song was called 'In Bloom' and it was by someone called Wy. I immediately clicked the link to Wy and saw that 'In Bloom' was their debut single and the only song avaialable to listen to. So I listened, on a loop, for probably around 10+ plays. I was entranced, I'd never heard anything so beautiful. Both the music and the voice. Little did I know at the time but I had just found an act who would become very special to me.
Later in 2016 Wy, who I now knew were a duo called Ebba & Michel from Malmo in Sweden, released a five track EP titled 'Never Was'. Again it was like heaven to my ears. I just constantly shared the songs on social media, I was doing Morphettes Radio at the time and made sure I played Wy in every broadcast I did. People needed to hear this band.
2017 brought Wy's debut album and my album of the year 'Okay'. By now I was hooked on Wy. It was like they were a band who had been sent to sooth my soul. As someone who suffers with anxiety and depression the music of Wy has helped me greatly.
By now Ebba and Michel had probably got fed up with having to like and retweet my tweets about them every day ha ha. But I slowly got to know them in an online sense and had actually got them booked for a december 2018 show when they were hoping to play their first dates in the UK. Unfortunately things didn't work out and we had to cancel the gig before it was ever announced as it became apparent they weren't going to be able to get over to the UK.
With hindsight the cancellation was probably a good thing as they signed to a British label to release sophomore album 'Softie' which came out in April of this year and in the meantime got them some more exposure. It also meant that they were coming over to play a couple of shows in London so to my joy I was able to get them to the Sunny in June for their only other UK date.
On the day of the gig I had never felt so nervous about meeting Ebba & Michel. Here were two people from Sweden who's music I had been in love with since that day in 2016 and not only were they coming to Birmingham they were coming to Birmingham because I had booked them. It was just such a surreal yet amazing feeling. Watching them on stage during soundcheck and just thinking to myself "Fuck me, that's Wy!"
As for the gig itself their performance was outstanding. It was everything I could have dreamt of. Hearing all these songs that I love in a live setting, I'll admit I had a tear in my eye when they played 'In Bloom'. Having a nice turnout crowdwise for a band that are still very much under the radar. Seeing so many people enjoying themselves at the show, so many of who have since asked me when Wy will be coming back to Birmingham. "Very soon I hope" is what I always reply.
June 4th 2019 is always going to be a date that is very special to me. It was the day I was able to bring two amazing people to Birmingham who mean so much to me. And for that reason I'm breaking my rule so that I can make Wy @ The Sunflower Lounge my gig of the year!